About Us – Who Is Behind slots.info?
Slots.info is a project by a group of volunteers, with the aim of collating useful and interesting information about all online slots. We welcome slots fans to join us in contributing to the site, and in turn, make it the largest slots website on the net. We need volunteers to collate the necessary data and write brief reviews on games. We also welcome anyone who can help us with picture and video editing.
Our Team of Volunteers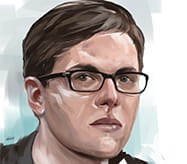 Kenneth D. WarrenOwner & CEO
I'm Kenneth, the initiator of this project. I am responsible for the entire organisation. I am also your contact for any questions, issues or general feedback. The idea for this project came from my own curiosity when experimenting with new slots. I found it difficult to locate a reliable source of information on the internet, where I could learn about individual games. It occurred to me that I was not the only one out there that was looking for the same thing, and that switched on the lightbulb in my head – I should create such a website myself! The idea sounded simple enough, but when it came down to it, I soon realised that this was a huge and complex project, and I would need the help of others to make it work. Therefore, I started looking for other people who shared my passion for slot machines to embark upon this venture with me.
Here, I would like to present to you some of the volunteers who have contributed to the development of this site. Of course, I will only include those who have agreed for their name and picture to be published.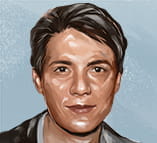 Stefan Radler HTML5 Developer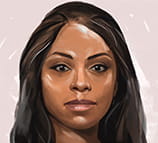 Chanise L'Tanga English Content Editor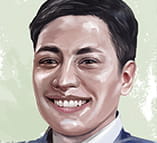 Miguel Vega Researcher and Writer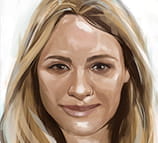 Magda Reuter Web Designer
What You'll Find on Our Site?
From the name of our website, you can tell that our primary focus is slots, which is undoubtedly a top casino game. The reason for that is the fact that these reel-spinning options are easy to play and don't require much from players. All you need to do is enter a particular game, make yourself aware of its limits, and hope for the best possible outcome! Of course, you'll need to know the symbols that pay the best and the ones that can grant you a bonus game.
Speaking of that, we'll also show you which are the best UK casino sites for slots where an abundance of choices awaits, alongside some appealing promotions from leading operators. If you think that slots are our only field of expertise, think twice as we also offer other very valuable guides for international players like the top-rated online casino sites in India. There you can find out which are the games that really matter, their mobile presence, and many other details, important for Indians!
Since we've mentioned India, it's important to note that we also make sure to analyse operators from other countries such as the the best online slot sites in Kenya. Irish gamblers are also famous for their love for reel-spinning action, so the top-rated Irish online slot casinos will surely help them make an informative decision based on valuable details. The fun for players from this country doesn't stop here, as we've also included a guide about the best online casinos in Ireland as well!
As you can see, one of our most important missions is to help gamblers from all around the world to find the best reel-spinning operators. For example, India is currently expanding in slot offerings, so if you're a player from that country, head over to our guide for the top Indian slot casino sites. Kiwis can also easily find out which are New Zealand's top-rated slot sites as well as other players from Kenya, Ireland, Canada, and more.
Furthermore, we also have a broad look at the overall gambling market and have acknowledged that the Philippines have great ambitions of becoming one of the top gambling places in the world. That's why Filipinos will traditionally be interested to find out more about the best Filipino casino sites. But why narrow our observations and share them only with readers from Europe and Asia?
North America is also a gambling market we write for, so the best online casinos in Canada Is one of the most useful guides Canadians can find on the Internet! Moving all the way back to New Zealand, one of our "jewels in the crown" is the detailed guide for Kiwis who wish to enter the top-rated NZ casino sites where we describe the most valuable perks of pokies, table games, and many more. We hope we've inspired your interest as these articles are just a small part of our observations. Explore Slots.info, find out the best games at the top platforms, and enjoy impeccable gambling action!
Do You Want to Join Us?
With such a huge project, you can never have too much help. If you too love slots and would like to help out by researching and reporting on new games, we would love to hear from you. Simply drop us an email at info@slots.info, or use the contact form. So far, the site is only available in English and German, but I would love to expand this to include other languages, such as Spanish and Italian, if anyone is able to offer their support. At the same time, technical assistance with programming or picture/video editing is always welcomed. If you can spare a bit of time per week to indulge your hobby and support our project, then please do not hesitate to get in touch.
Thank you all!Kenneth