Try the Games for Free & Find Top Thunderkick Casinos
Since 2012, Thunderkick has been trying to create games that look and feel unique. The production quality across this library is extremely high. The company is based in Stockholm but, like most developers who want to get their games into online casinos, an office in Malta is essential. All of the developer's games and platform development is done in-house, and the game-makers have created a style that is instantly recognisable in a market where everything looks the same. That is a fantastic achievement.
Popular
Best Rated
New Slots
You can get stuck in and play Thunderkick games by clicking the game tiles above. All of our demo versions are free to play, and there's no limit to how many spins you can use or how long you can spend on the game. Get stuck in and try a couple of games. You'll soon an idea of the Thunderkick vibe.
The Best Thunderkick Casinos for Playing Slots
This slot developer is licenced in both Malta and the UK, giving it that golden combination of being allowed to reel in punters from the British Isles but pay tax in the Mediterranean. Thunderkick casinos are plentiful on the UK market. We have hand-picked our favourites and slapped them into a nice little table for you below. The casinos we have recommended here are all safe and feature a selection of slots from the developer.
Thunderkick Slots: 5 Slots Total: 104 Mobile Slots: 96
up

to £1,500

+
100
Spins on Starburst
Thunderkick Slots: 18 Slots Total: 470 Mobile Slots: 329
77

Free Spins

+
£200
Bonus
Thunderkick Slots: 19 Slots Total: 169 Mobile Slots: 147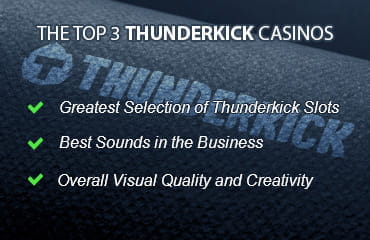 The methodology behind choosing these operators goes much deeper than simply choosing the sites with the most Thunderkick slots. We have also considered key deciding factors such as bonus amounts and wagering requirements, customer service and the range of payment options. We take into account the full package to recommend you the best online casino in the business for playing Thunderkick games today.
The Best Slot Games from Thunderkick
Thunderkick does not offer as many games as some of the other software developers in this industry, but there is a real sense of quality over quantity with these guys. Every slot feels hand-crafted. Thought and effort has gone into these games. The practice of developing one format and re-skinning it into 20 games is rife in this business, but you won't find that kind of half-arsed approach here. A bit of creativity has gone into the themes as well, with a noticeable effort to come up with original ideas that are a bit tongue in cheek. If you are bored of all the standard tired formats in the online slots business, this could be your new favourite developer.
There's nothing officially licenced here. No movie tie-ins and no superhero nonsense. This is all original concepts. Inspiration has been taken from all aspects of pop culture including video games, comic books and cinema, but the ideas have been twisted and crafted into something new. It's refreshing to see a slot developer take the time to make something look, play and sound great. Too often in this business the big names in the industry will release trash that is insulting to the online slots player in this country.
Gameplay Innovation and Thunderkick Jackpots
In the gameplay department Thunderkick is known for mixing things up a little bit. The tried and tested five by three or four grid patterns are still there, but there are gameplay twists and turns that make the games more unpredictable. Most of these flicks and tricks come courtesy of the way wilds, scatters and wins are totted up, rather than the expanding reels stuff we see from developers such as Quickspin. Really refreshing stuff from the developer here. Full marks from us for gameplay innovation and creativity.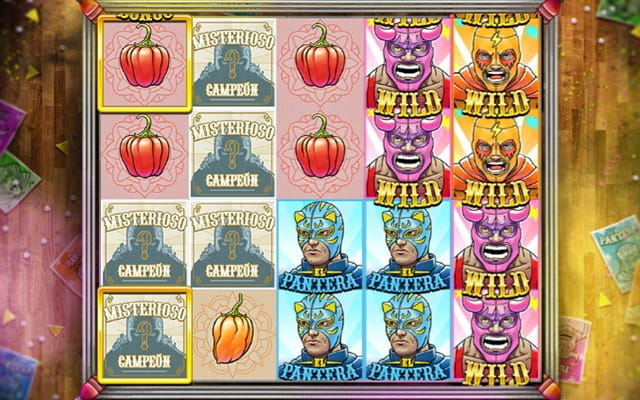 Luchadora  – Mexican Wrestling
This vibrant slot game is themed on the Mexican wrestling scene and is packed with the same humour found in Jack Black's Nacho Libre movie. There's also wild scatters and a bonus game with free spins to spice up the action, Mexican style! Let's not taco bout it any longer, but instead find out if you're a winner – or if it's nacho lucky day. Pull on your shiny mask and vámonos!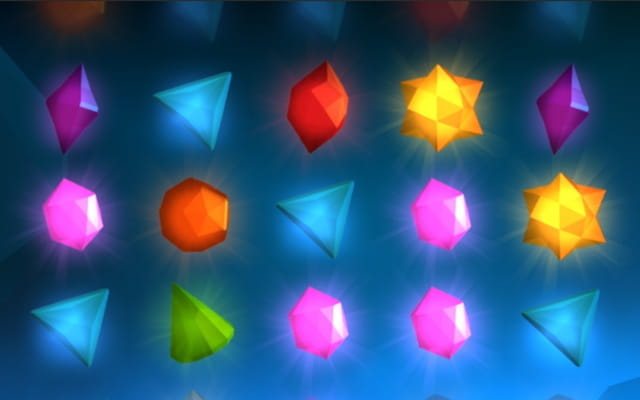 Flux  – Mega H37- H38
Flux is a fairly basic 15-payline slot which will not do anything sexy for the eyes, but my god does it beguile the ears. This is the best sounding slot game on the market, by a country mile! If you're the kind of player who's in it for the grind, this is the slot game for you. Don't settle for cheap sound effects or corny tunes on loop in the background when this game is here for your auditory pleasure.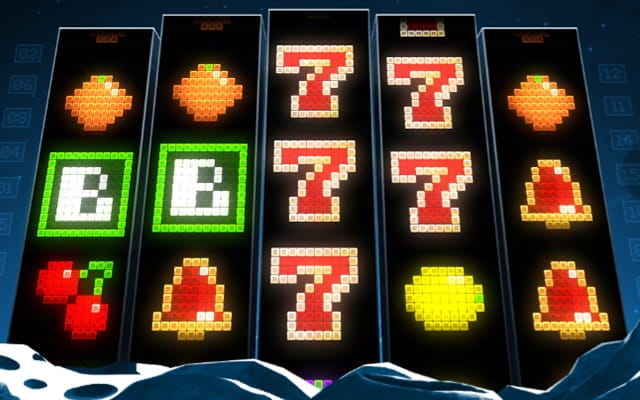 Arcader – Retro Space Shooter
Arcader is unironically all about that retro style. Drawing inspiration from games such as Space Invaders and the classic fruit machines you used to find in the pub, with all of the different symbols formed in the pixel style dating back to the early days of Atari and Nintendo. Arcader provides classic slots gameplay in a skin that fills you with nostalgia for the 80s.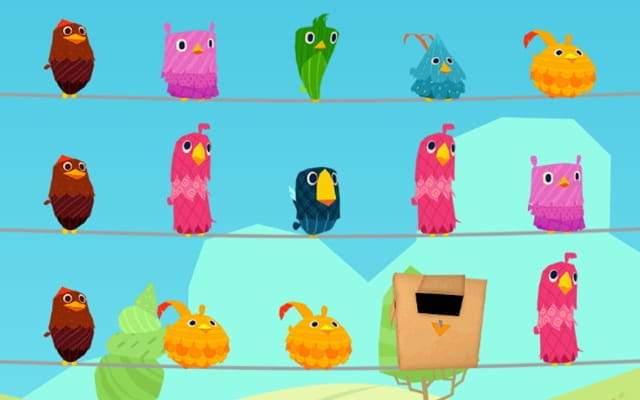 Birds on a Wire  – Comedy Slot
Like Flux, Birds on a Wire is a very simple-looking slot game. This one, however, has a sense of humour. Played over an unusual 17 paylines, the game also features high voltage multipliers, a bonus game with free spins, and what Thunderkick calls 'Inwinity Spin'. You may not get your feathers in a twist about this one, but the colourful simplicity in the base game is a treat for your peepers.
.
The company's philosophy of offering quality gameplay experiences over pure gambling chancers means that there are no progressive jackpots to play for. Games such as Mega Moolah are popular because they offer the potential for huge wins, not because they look good or play well. The truth is, most progressive jackpot games play like death, look like garbage and offer low RTPs for normal wins. That is just not very Thunderkick. We wouldn't expect to see any progressive jackpot stuff from this developer anytime soon.
How Do The Games Perform on Mobile?
Thunderkick's Remote Gaming Server means that when you fire up a game from an online casino site all of the computing power is being done on the developers end. That means that these games run smoothly on both desktop and mobile because it doesn't matter what device you are using, you are accessing the exact same thing. This is becoming increasingly common in the industry and this whole idea that mobile games and desktop games are different beats is becoming a relic of the past. Quality gameplay that is parable on your laptop and your smartphone – you can't ask for more than that.
Company Information and History
The company was formed when a group of NetEnt employees decided to jump ship and start something of their own in 2012. For a company that is relatively young, it has produced a lot of quality content. Based in Malta with offices in Stockholm, Sweden, the idea the former NetEnt developers had was to create a platform that could enhance the overall player experience. The key to this is what Thunderkick calls its Remote Gaming Server (RGS). It allows the company to operate as an independent casino game supplier and all game and platform development is still done in-house.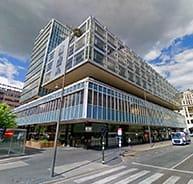 Company Details
Manufacturer

Thunderkick

Software Developer

Thunderkick

Located

Stockholm, Sweden

Founded

2012

CEO

Jan Lunde
Today, Thunderkick games are live on hundreds of different online gambling sites around the world. The developer itself holds a licence in both Malta and the UK and, in theory at least, could function as an operator itself if it wanted to. We don't see that happening anytime soon, but for now we're happy to have this developer in the business. The UK online slots scene is more vibrant, creative and interesting thanks to game-makers like this.