Try Scientific Games Slots for Free & Find Recommended Casinos
Scientific Games, or SG as the company is more commonly known, is a powerful presence on the UK online and offline gambling scene. As is common in other industries, in online gambling there are a couple of large conglomerates that own more companies than you think. SG is that monster. WMS, Bally, Barcrest, NYX Gaming – all of these seemingly smaller game developers are SG companies. Trying to do your big shop without unknowingly buying a Nestlé or Kraft product is not easy, and it's the same with playing online slots. You don't have to look far to find SG's fingerprints in this market.
Popular
Best Rated
New Slots
This page will attempt to dig deep into the world of Scientific Games slots and its army of subsidiaries. Not only will you find the best SG slots in the UK today, but we'll look at some of the most impressive SG casinos and get to the bottom of what makes this developer so successful. You can also play all the slots for free by clicking the links in the hub above.
The Best Scientific Games Casinos in the UK
Despite its size and influence over the wider gambling industry in general, Scientific Games is not exactly operating a monopoly over the online casino slots market. Those of you that know a thing or two about this business will have heard of the big boys in this field. The big three that includes NetEnt, Playtech and Microgaming are widely considered the three major pillars of online slots and you'll find that these three companies dominate the game libraries of almost every legitimate online casino out there today. However, SG manages to sneak several of its bigger games into the mix, and you won't struggle to find these products out in the wild.
£20 Welcome Bonus
Scientific Games Slots: 5 Slots Total: 230 Mobile Slots: 117
Scientific Games Slots: 5 Slots Total: 104 Mobile Slots: 96
100

Fair Spins

+
10
no deposit spins
Scientific Games Slots: 10 Slots Total: 180 Mobile Slots: 87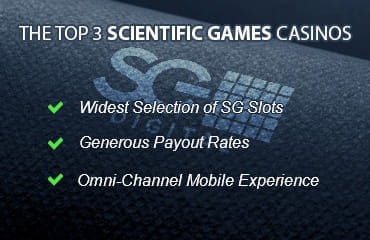 The casinos we have selected above offer a selection of Scientific Games slots as part of their online game libraries. When selecting our top three for this software developer, we considered more than just the total number of games. The quality of the games available is a key factor, as is how many of the total library make the jump to mobile. Finally, we cannot ignore the bonuses and promotional deals that these operators offer. Whilst the tide is changing with regards to these deals and the practices associated with them, they remain a key deciding factor for a lot of online casino players.
The Best Slot Games from SG
SG has been sweeping up smaller gaming companies for 85 years now, and you may find that your favourite games of the past are now branded under the SG umbrella. The company also owns a couple of big licences such as American sitcom classic Seinfeld and British secret agent franchise 007 James Bond. The main frustration with SG is that a lot of its bigger brands are only available at land-based casino offered through its range of betting terminals. In the online casino space, most of the games that come with SG branding are developed by a fully owned subsidiary such as WMS or Barcrest.
Some of the Most Popular Scientific Games Slots to Try for Free
The one shining light in the Scientific Games slot library is the Monopoly licence. The developer has managed to secure a deal with Hasbro and has made the most of it, pumping out several slots using the top-hatted mascot. Outside of the Monopoly stuff, SG-owned brands don't exactly break new ground when it comes to design, gameplay or innovative features. You get the sense that the company is struggling to bridge the gap between its online and offline products. Slots at land-based casinos, almost entirely operated by SG in the UK, are a million miles behind what is available online today. SG has tried to solve this by buying up companies, but the problem is a long way from being solved.
Gameplay Innovation and Scientific Games Jackpots
In terms of innovation, Scientific Games slots are hard to evaluate when the library is made up of so many subsidiaries and smaller companies. On the one hand, SG seems to be stuck in the past. Simple five-reel, three-row slot games that can be easily sold to land-based casinos are this company's bread and butter, but to an online slot player these games are outdated and, quite frankly, dull. However, the stuff coming out of Barcrest – which in itself has been going for more than 50 years – is often the most modern feeling content that SG has its name on.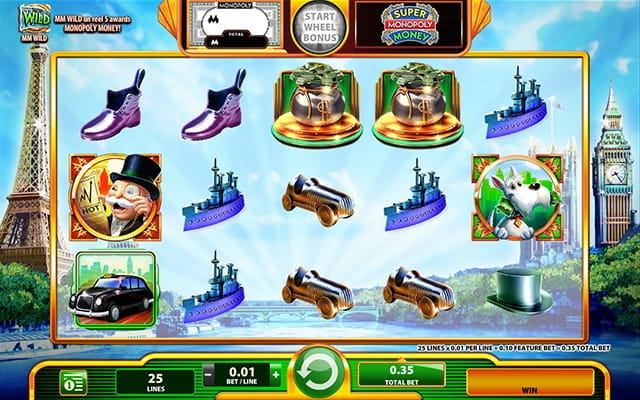 Super Monopoly Money – The Property Game Classic
Try your luck on the property market with this officially licensed slot based on the timeless classic board game from Hasbro. There's a bonus feature here that goes well beyond what we've come to expect from SG gameplay, making this one of the best games from this developer. All your favourite board pieces are here in symbol form. Give it a go!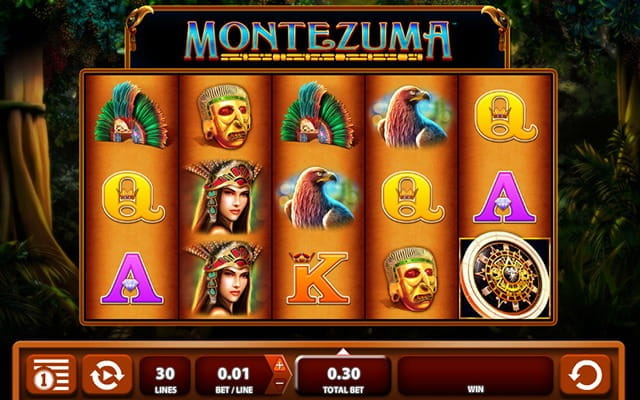 Montezuma – Aztec Action
Dive into this Aztec world of princesses and warriors from WMS. Ancient South American culture runs right through this 30 payline slot game with a fantastic soundtrack to match. This might not be the most feature-rich game that falls under the SG umbrella but it is one of the prettiest. No human sacrifices required to play this one!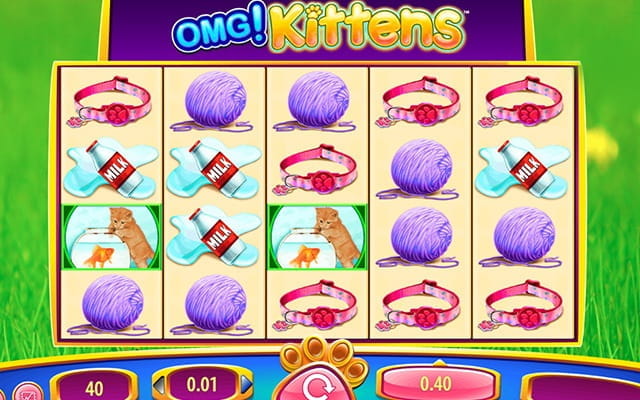 OMG! Kittens –  Painfully Cute
Wow, this one is cute. OMG! Kittens may swim a little too close to the sun in terms of marketing a gambling product to children, but for adults that just can't get enough of these little furry felines this SG game might be what you've been looking for. Enjoy this game with a tea in hand and set yourself up for an afternoon of splendour.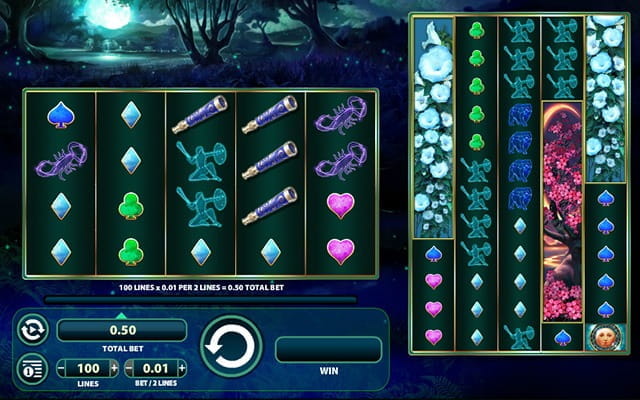 Lunaris – Tranquil Gambling
This SG game is all about tranquillity. The peaceful soundtrack and constellation-filled visuals are a welcome respite from the loud and flashy slot machines that swamp the market. The Colossal Reels feature that WMS has become known for add excellent gameplay mechanics that keep things interesting. Perfect game to play before tucking yourself into bed.
The games featured above are some of my favourites from this game library. I have not bothered to separate the subsidiaries here. Whether the game is made by Barcrest, WMS, or whoever, if it is now owned by Scientific Games then it qualifies to feature on this page in my book. One of the most favourably reviewed is Zeus 1000, with its Colossal Reels feature.
How Do SG Slots Perform on Mobile?
SG Digital, the arm of the business that handles all of Scientific Games' online casino products and services, uses an omni-channel approach to development. In simple terms, that means that the game you play on a mobile device or tablet is the same game you play on a desktop computer. With simultaneous launch available on any device you can think of, there is no 'mobile version' anymore. This is industry standard these days. The days of mobile versions of slot games are numbered. For a lot of people in the UK today, the most powerful computer they own is in their pocket. We have played these games on both desktop and mobile and can tell you that the experience is exactly the same.
Company Information and History
The company structure is slightly more complicated than that of other online slot game developers. Firstly, there's SG Gaming. That company makes all the land-based slot terminals and software as well as lottery and sports products. Then there's SG Interactive, which focuses more on software and online products with the wholly owned subsidiary NYX Gaming Group. Together these two brands are known as SG Digital. Of course, all of these are divisions of Scientific Games Corporation, a company with revenues close to $3 billion and total assets of around $8 billion. The company has offices all over the world, including Manchester, Stockholm, Chicago, Tel Aviv and Las Vegas.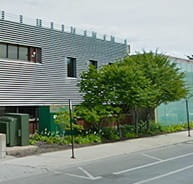 Company Details
Manufacturer

Scientific Games

Software Developer

Scientific Games

Located

Global

Founded

1973

CEO

Kevin Sheehan
Bigger isn't always better, and Scientific Games is a bit like the old-timer, struggling to keep pace with the young up-and-coming innovators on the scene. Compared to some of the more exciting game-makers such as Betsoft, SG feels a bit stale. So far, the company has tried to buy its way out of this problem, but even that hasn't had much of an impact. It is possible that online is just a side business for this very profitable gambling company, though, but that's not the mentality that aspiring monopolies usually possess. For more information on the top slots developers operating in the UK market today, check out my homepage.