ELK Studios Slots – Complete Guide of the Games, Jackpots & Recommended Casinos
Founded in 2012, Stockholm-based ELK Studios is one of the new guys in town when it comes to online slot gaming. In a market that seems saturated with almost every theme imaginable, it can be challenging for a company to find its niche or construct its own identity. However, this hasn't been a problem for ELK, which may lack somewhat in quantity when it comes to slots, but it sure makes up for it in quality. This developer has chosen to take significant time developing each game. This strategy has resulted in a carefully constructed gaming universe with its own unique cast of characters.
Popular
Best Rated
New Slots
You can explore the ELK Studios slots universe by playing a free slot demo of any of the games above. Click the play button to be taken to a review for that specific title. The reviews include demos for free slots, as well as a comprehensive look at each game's unique design, features and gameplay. If you would still like to learn more, keep scrolling down the page to find out why the studio has found success, and to learn which online casinos offer the best ways to play games from this developer.
The Best ELK Studios Casinos for Playing Slots
Although ELK Studios has only been around since 2012, the developer has quickly captured the attention of online casinos around the world. Players can find many of ELK Studios' slots at most of the internet's premier gambling establishments. This successful growth has been aided by a few early award nominations, and ELK's commitment to quality as opposed to quantity. The company's emphasis on mobile gaming puts it at an advantage in a world characterised by the rapid growth of online gambling.
ELK Studios Slots: 5 Slots Total: 104 Mobile Slots: 96
up

to £1,500

+
100
Spins on Starburst
ELK Studios Slots: 18 Slots Total: 470 Mobile Slots: 329
77

Free Spins

+
£200
Bonus
ELK Studios Slots: 6 Slots Total: 169 Mobile Slots: 147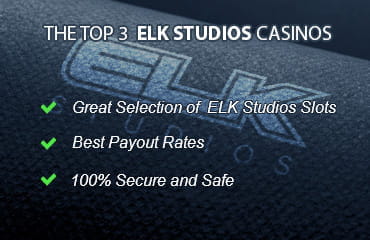 ELK Studios slots are insanely addictive, and the tiny details you'll notice with each playthrough make it certain that you can't go wrong choosing one of its slots. However, this can't be said about the casino you choose. For instance, certain ELK Studios' casinos may offer different bonuses than others, while others may award free spins. So be on the lookout for those that suit your needs. It is also important to consider the credibility of the operator you choose. You can have a look at some of our reviews to make sure that your casino is licensed by the UK gambling commission. We make certain that any casino we recommend is held up to the highest safety and responsibility standards.
The Best Slot Games from ELK Studios
ELK Studios takes a lot of time between game releases to deliver a product that not only looks beautiful, but also has unique gaming features that have become a staple of this developer. With ELK's uncompromising commitment to quality, it wasn't long for the international gaming community to take notice. Three years after the company's inception, ELK received its first EGR Game of the Year nomination for the war-themed slot Poltava, which features marching reels, free spins and beautifully drawn symbols. The following year, Wild Toro, a slot featuring charging wilds and a rampaging bonus game, earned the company its first EGR Game of the Year award.
Noticing the gaming world's enthusiasm for these world-building slots, ELK Studios has shied away from traditional three by three grids and has continued to release games (such as Wild Seas and Taco Brothers) that have cohesive themes, stunning designs and humorous personalities, some of which have appeared in multiple games from this developer. All of this adds up to a feeling of unity throughout the entire ELK library. It is becoming easier and easier to open an ELK slot and know exactly who created it. Don't fret, there is no need to worry about a stale gaming experience because the studio has not ignored the need for variety. ELK has released a handful retro slots for those nostalgically-inclined gamers who can't stop talking about their golden years.
Gameplay Innovation and ELK Studios Jackpots
ELK Studios, like many contemporary game developers, seeks to deliver a product with stunning visuals and themes. Rather than attempting to sidestep lawsuits by making minor adjustments to tired themes and movie characters, it has decided to avoid the problem altogether by creating their own one of a kind universe and original cast. Once settled on a theme, ELK Studios focuses its energy on delivering individualized bonuses and gameplay suited to each slot. Most games include a cartoonish intro to establish the mood of the slots, which instead of the typical free spin bonus rounds, usually have mini games that are unlike those we have seen elsewhere. There are currently no slots that feature jackpots from ELK Studios. Wild Toro features a bonus game with a raging bull who chases a matador around the reels leaving wilds in his wake. In the Wild Seas bonus game, you man a pirate ship that blasts colonial schooners out of the water as they flee in terror. These games are so fun, that sometimes you'll forget that you are playing a slot. Luckily the developer includes a feature that remedies this.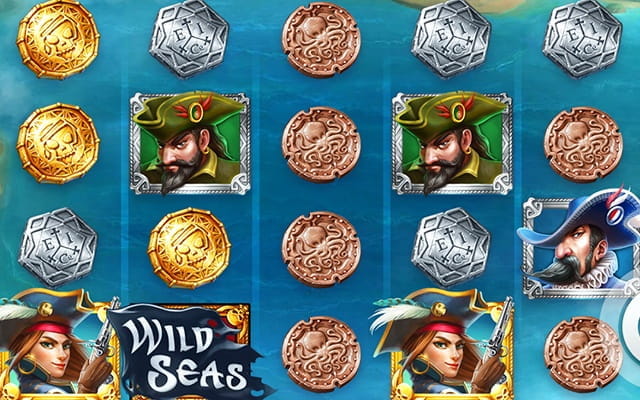 Wild Seas – Seafaring Slot
Enjoy ELK Studio's take on maritime warfare. Take a voyage across the Wild Seas with Anne Bonny, as she fires her way to colonial justice and pirate treasure. Trim the sails and roam the oceans with your dastardly crew of admittedly swanky-looking pirates representing their home countries. The beautiful theme, and blast of a bonus game makes it stand a head above the rest of ELK's slots.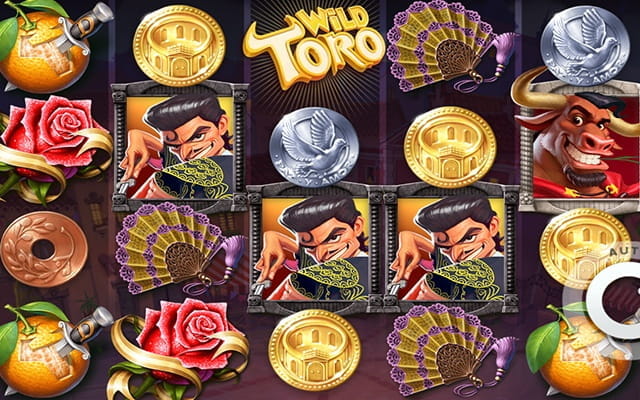 Wild Toro – Raging Bull Wilds
The Bull gets his revenge in Wild Toro, 2017's Game of the Year. This award-winning slot features 178 paylines, respins, and a fun bonus game in which a fuming wild El Toro decides he has had enough of the bullish treatment, and charges at the matador Diaz Jr., leaving wilds in his wake. That's certainly a much better way to watch the running of the bulls, without any of the animal cruelty of the real-life version.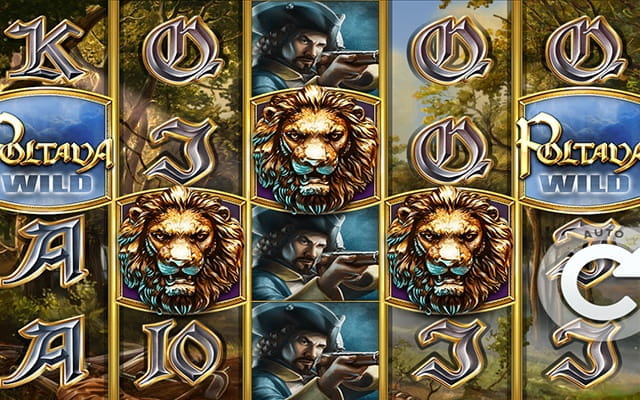 Poltava – Marching Symbols
When you play Poltava, you have to be ready to fight in the Northern War with a one-of-a-kind war themed slot. Set in the 18th century, the game does its best to educate the player on a piece of real history by featuring intense wartime symbols, while adding the fun part of slots including free spins, sticky wilds and a bonus game that sees military regiments march across the slot machine achieving victory along the way.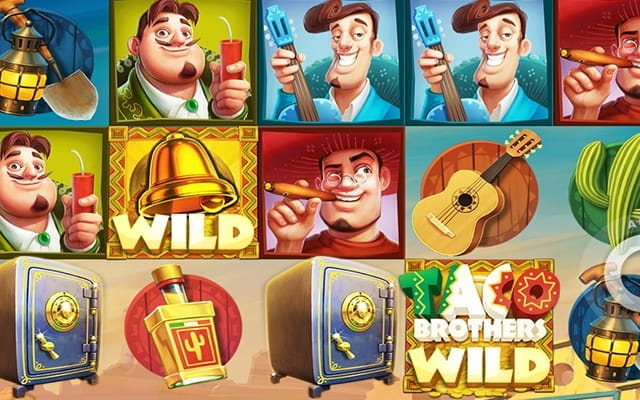 Taco Brothers – Taco Liberation
Aid Santa Maria's greatest Paso, Pepe, and Pico on their incredibly important quest to empty the vault and nourish the town with the ever-delicious savoury Tacos. This tasty treat of a Mexican slot adventure spices things up with a series of additional features including re-spins, multipliers, and running wilds all packed into a bonus game in which you try to defeat Cpt. Diaz, the evil tortilla stealing overlord.
.
ELK has included two innovative features for the responsible gamer in you. The first is called the "reality check," which acts as an alarm clock at intervals of 15 minutes to two hours. Have no worries, with this alarm you can feel free to enjoy your gaming experience without the risk of forgetting to feed your kitty. The second feature, unique to ELK Studios' games, is the players' ability to choose a betting strategy suitable to their play style. Each slot from this developer offers four distinct betting strategies that adjust the bet value according to your performance. The Optimizer automatically changes your bet level based on the percentage of your balance. The Leveller strategy raises bets two levels after five consecutive losses, and resets after a win. The Booster raises bets one level after a loss up to four levels above the base bet. The Jumper strategy raises the bet one level after every winning round up to a max of five levels above the base bet. It resets after a loss. These two features give players unmatched control over their gaming experience.
How Do ELK Studios Games Perform on Mobile?
ELK Studios has seen where the gaming world is heading and has thus focused its efforts on the mobile gaming experience. Plastered throughout ELK's website is the pride it takes in being a mobile-first company. Knowing that accessibility is an important factor when it comes to online gaming, ELK develops its slots for handheld devices and then creates the desktop version. As a result, the games run as flawlessly on mobile platforms as any other of the UK's best mobile casino games. Each game's symbols and text are made in a way that ensures no difficulty when viewed on a smaller screen. ELK's slots also include technology which detects the capabilities of the device being played on and adjusts accordingly. This results in slots that both look good and play well across all platforms.
Company Information and History
ELK Studios was founded in 2012 and is based in Stockholm, Sweden. Instead of throwing up a bunch of low effort titles, ELK has decided to take the slow and steady approach towards game development. From its modest beginnings as a company with less than ten employees, ELK has steadily grown in size, upgrading its office space and adding employees along the way (up to nearly 50). The company has since been nominated and has won an EGR Game of the Year Award for its slots, which are available in over 20 languages. The inclusion of a betting strategies featured in each game gives players complete control over their gaming experience.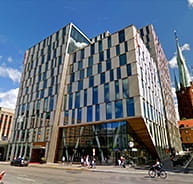 Company Details
Manufacturer

ELK Studios

Software Developer

ELK Studios

Located

Stockholm, Sweden

Founded

2012

CEO

Filip Säfbeck
Apart from a few lacklustre digressions (we're looking at you DJ Wild and Route 777), it is clear that ELK Studios has found its voice, and we expect to see more slots filled with wonderful characters to populate the expanding ELK universe. In fact, future releases suggest that this is precisely ELK Studios' plan. Its next slot will feature familiar characters in a new environment. If this developer continues down the same path, it will keep entertaining devoted fans, and surely win over a few new one. If you're looking for a different gaming experience, then check out other top slot developers in the UK iGaming industry by visiting our slots homepage and clicking on providers in the top right corner.