Quickspin Slots & Provider Review: Try the Games for Free!
Swedish slots developer Quickspin is known for its high-end games library that often contains original gameplay features to keep you on the edge of your seat. It has won countless industry awards, and its website hints at a lack of modesty on that front with swathes of award logos bombarding the screen. As a consequence of its reliability, dozens of casino operators have turned to Quickspin to stack their slots shelves. Delve into its array of online hits with our free Quickspin slots selection and reviews below, or stick around to learn more about this prolific slots specialist.
Popular
Best Rated
New Slots
In this Quickspin slots review, I'll be digging deep into the treasure trove of titillating titles, taking time to tell all about the history and relevance of the company in the online gambling industry as a whole, and divulging which are the best places to play Quickspin games.
The Top UK Quickspin Casinos
Counting the sheer number of Quickspin casinos is no easy task. Some of the biggest clients include Betsson, Casumo, BetVictor, LeoVegas, Dunder and Mr Green. If you have your eyes on playing more obscure slots games then you'll need to browse around a bit, but the biggest hits tend to be found in multiple Quickspin casinos. The company believes its unique craftsmanship is key to why it has been successful, and casinos have undoubtedly been wooed. It claims to have 30 concepts and six prototypes in the pipeline at all times, allied to an annual output of 12 games. As a result, casinos have plenty to choose from and, as long as the quality remains high, expect this trend to develop further.
100

Fair Spins

+
10
no deposit spins
Quickspin Slots: 5 Slots Total: 180 Mobile Slots: 87
up

to £1,500

+
100
Spins on Starburst
Quickspin Slots: 4 Slots Total: 470 Mobile Slots: 329
£50 Welcome Bonus
Quickspin Slots: 19 Slots Total: 260 Mobile Slots: 219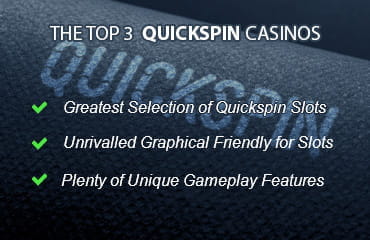 Quickspin made its aim back in 2013 to grow into the UK market, and they managed to achieve that when they negotiated a multi-year agreement with Gala Interactive, which owns Gala Casino and Gala Bingo. Consequently, Quickspin software is available for them to use willy-nilly, and being involved with such titans of industry has only served to light the fuse on the company's quest for world domination.
The Best Quickspin Slots
Considering the success this company has garnered, it is somewhat surprising that it has come via a relative paucity of total games. It has produced a mere 38 slots so far, but of these, persistent online punters might recognise a few names. Supernova, Big Bad Wolf and The Wild Chase are popular among slots fans, not just because they are found seemingly everywhere, but they also come with a multi-faceted approach to slots gameplay, incorporating respins, free spins and multipliers galore. Interesting and rewarding bonus rounds are in no short supply among Quickspin slots, and these are often punctuated by cool and crisp graphics and animations that entrench you deeper into richly-themed fun.
The company is ramping up its efforts increase its output, and at the time of writing it plans to release 12 new titles per year. The games it has released average around 95.5% to 97% in terms of the return-to-player rate, which nestles them somewhere close to the industry average, if not slightly higher. Another company moniker is 'we create the world's most awesome video slots', while the team working on them is apparently an assortment of 70 industry veterans who live and breathe slots. Whether its games go as far as to inspire awe is too subjective for a bold affirmation, and you'd need to make your own mind up there. However, to give credit where credit is due, there's a slickness and consistency to Quickspin games that makes them a very safe bet indeed.
What About Quickspin Jackpots and Features?
Sadly for mega jackpot hunters, the Quickspin slots selection doesn't hit the ball-busting progressive jackpot heights of certain other providers like Microgaming or IGT, but it makes up for this with a decent return to player rate and a bounty of special features. You'll find that the games with the biggest jackpots are also the ones you'll probably lose more money on, with RTP rates much lower than the average.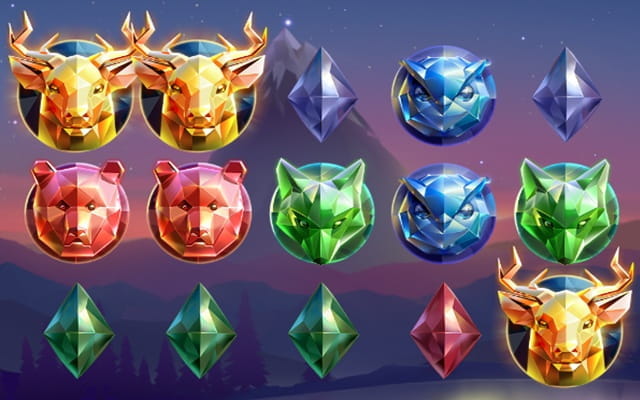 Northern Sky  – Scandinavian Beauty
Northern Sky attempts to capture the beauty of the Nordic Aurora Borealis in this colourful and elegant slot game. The whole thing is so easy on the eye that it is also easy to pass the time with this one. Animations, true to Quickspin's reputation, are slick and smooth. Light up the sky with this jaw-dropping slot game.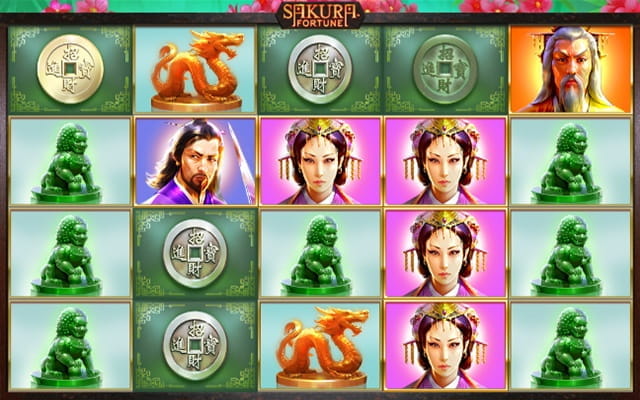 Sakura Fortune  – Cherry Blossom
Sakura – the Japanese word for cherry blossom – oozes from every inch of this beautiful online slot game. The enchanted world features golden dragons, sexy samurais and evil emperors. Think Kill Bill but with even less dialogue and you're halfway there to understanding the idea behind this one.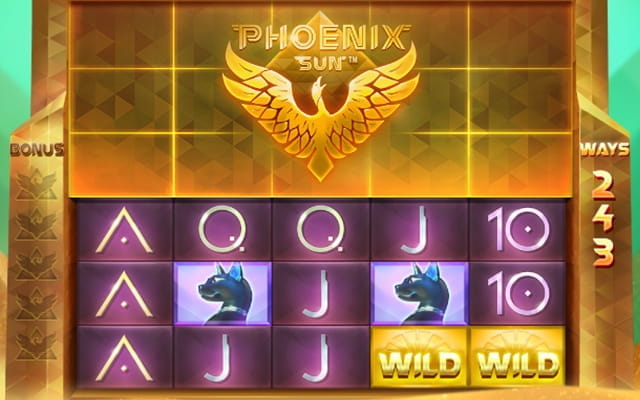 Phoenix Sun  –  Mythological Madness
Based on ancient Egyptian mythology, this expanding reels slot game plays like no other. There are anywhere between 243 to 7,776 ways to win on Phoenix Sun, depending on how many of the hidden reels you have managed to uncover. Strap yourself in and set the reels ablaze!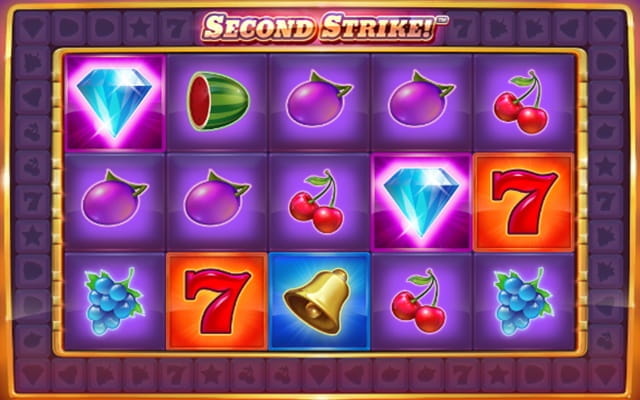 Second Strike  – Double Damage
Quickspin calls this its first 'volatile 10 line game', and there's a good reason for that. The extra reel, if you can call it that, runs around the edge of the regular game surface and can multiply wins and mix up the gameplay. It still has all the style and beauty of a Qucikspin slot too!
.
Regular features in Quickspin games include an autoplay feature, which varies from ten spins up to as high as 1,000, meaning you don't have to limit yourself to popping the kettle on while your automated spin extravaganza continues in the other room. Whack on the barbeque or get some kip, why don't you? There isn't a filter system to stop spinning upon activating certain game features including some big wins, but the autospins shut down when a feature is hit. Your Quickspin slots experience, on any of its games, is embellished by a Fast Play mode, that ensures you can spin those reels at epileptic fit-inducing speeds.
How Does This Provider Perform on Mobile?
Thirty-two Quickspin games are available on mobile devices. Having won the coveted EGR B2B Innovation in Mobile award in 2017, it's clear that the company is looking towards the future. Any gaming software provider with a shred of common sense nowadays is designing its games with mobile in mind, but clearly, Quickspin is doing it better than most. All games are updated to work with Flash or HTML5, meaning you can play on desktop or on Android, iOS and Windows operating systems. Though we are talking about mobile-compatible versions of slot games, no quality is compromised with Quickspin's mobile products, and on smaller screens, it's possible to say the games look even crisper. Touchscreen functionality is not a big problem when it comes to these slots, and this issue is nevertheless handled with aplomb.
Company Information and History
Software behemoth Playtech acquired Quickspin AB in May 2016, and the first payment of €24 million covered 100% of the shares on a cash-free, debt-free basis, while another €26 million is being paid out on an earn-out basis depending on the company's performance. As a relatively new company trying to challenge the bigger rivals in the industry, the influence and association with Playtech has undoubtedly helped the company grow in stature at a rapid pace. The company has got headquarters in Stockholm and an office in the gaming hub of Malta. With its game-making prowess combined with a steel-solid dedication to customer service and plenty of open channels to get in touch, it's no wonder that Quickspin has been able to climb up the online slot ladder so quickly.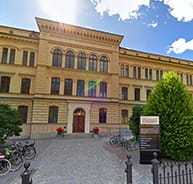 Company Details
Manufacturer

QuickSpin

Software Developer

Quickspin

Located

Stockholm, Sweden

Founded

2013

CEO

Daniel Lindberg
Quickspin says itself that it has "a burning passion for gaming and a love for gambling", which makes it highly convenient that this company didn't turn out to be a laundrette or a post office. The big boys in the industry are aware of Quickspin creeping up and becoming a serious player in the world of slots – especially as regards this developer's penchant for gamified slots and innovative features. With a steady roster of yearly new game releases, this is definitely a developer to watch!