Game of Thrones 243 Ways Slot
Max Win when you play at Betway Casino:
£605,000.00
Play Now!
Game of Thrones 243 Ways Slot Review:
How Did the Game Become So Popular?
Game of Thrones is the most successful TV Show of the last years. And now it has incorporated its unforgettable story into a special slot by Microgaming.
Set in the infamous lands of Westeros and Essos, Game of Thrones 243 Ways is a box full of surprises. It has 243 paylines and features exciting bonuses and impressively big winnings. Moreover, the game will captivate you with its many multiplying options and free spins. Ready to win? Game of Thrones 243 Ways will give you plenty of possibilities to increase your fortune.
Slots might be the most simple gambling game that you could ever encounter, but believe it or not they also have many features that you might want to be familiar with. Especially when we are referring to Game of Thrones 243 Ways. The slot contains many paylines, free spins bonus rounds and multipliers that you must know well if you want to play the slot at its full capacity. Ready to dive into the lucrative world of the game? Stay with us and read our Game of Thrones 243 Ways slot review to find out why the game has become players' favourite in such a short time.
Try Game of Thrones 243 Ways for Free!
We believe that the best way to get to know a game is by playing it. Of course, it is not always a good idea to put any of your own money at stake, before you are absolutely sure how to play. And Game of Thrones 243 Ways is not an exception. That is why we have prepared a free demo version of the game especially for you. Click on the window below to start your free game. Through it, you will be able to decide how much it is safe to bet, how the slot functions and how to trigger the bonus rounds, free spins and multipliers. Make sure to spend a good amount of time practising, before you head to your favourite online casino to play with real money.
Game of Thrones 243 Ways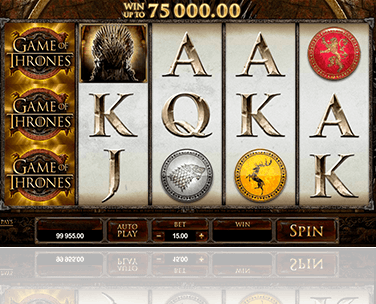 Instant Play > Start! Play Free Demo Version Directly in Your Browser
Where to Play for Real Money?
Following the steps of the TV Show, the Game of Thrones slot has quickly become one of the most popular casino games. Well-aware of the generated interest among the players, a lot of online casinos have made sure to include the game in their catalogues. Thus, it is completely up to you to decide which casino matches your needs and preferences and where you would have the most benefit to play. Nevertheless, it is our duty to warn you to be careful as unfortunately not all online casinos are legitimate. Even though the game itself is legit and trustworthy, the operator which hosts it might not be able to guarantee the same. Thus, when choosing an online casino, it is always important to check whether it is licensed and regulated by the corresponding authorities and what is its welcome bonus offer and payment methods. In order to make your choice easier, we have prepared a list of the top 5 casinos which offer Game of Thrones 243 Ways.
Find the Best Game of Thrones 243 Ways Casino
1
Betway Casino

£250

Bonus

50x

Playtrough

Yes

Accepts

PayPal

Play Now!
2
The Grand Ivy
£1,500

Welcome Bonus

35x

Playtrough

Doesn't Accept PayPal

Play Now!
3
BetVictor
£50

Welcome Bonus

60x

Playtrough

Accepts PayPal

Play Now!
4
Casumo
£300

Welcome Bonus

30x

Playtrough

Doesn't Accept PayPal

Play Now!
5
Dunder
£600

Welcome Bonus

25x

Playtrough

Doesn't Accept PayPal

Play Now!
* For all offers, terms and conditions, click on "Play Now!" to get more details about each bonus.
Last Update: 22.08.2019
In order to choose best, we strongly advise you to read our corresponding casino reviews and learn more about the operators' history, game selections and promotions. Generally, however, the popularity of an online casino is a good indicator of what services it offers and how it treats its customers. Logically, the quality of its content usually grows along its popularity. On our side, however, we have made sure that all of our casino recommendations hold licenses at least from the United Kingdom Gambling Commission, which guarantees your safety and fair game. Moreover, the presence of the Commission is an assurance that your financial transactions shall be treated confidentially and that all of your winnings shall be paid promptly.
Bear in mind, however, that the betting limits might vary according to the operator. Learn more about the payouts in the next sections of our review.
Full Game of Thrones 243 Ways Review
Although it contains many features and details, this Game of Thrones slot machine is quite easy to play with its simple rules. Nevertheless, the game's constantly growing popularity and favouritism, especially by the Game of Throne fans, require a deeper examination of its qualities and flaws. Thus, we have prepared a detailed review of the Game of Thrones slot, where you can learn everything you need to know about the game. From betting limits to technical details – we will cover and explain everything to help you enjoy a better gameplay.
And that is not all. Your voice is important to us and we want to hear your opinion. If you have any experience with the game, we would like to invite you to rate it in the table below. Share your opinion and see what other players think of the slot.
How to Play: All Rules Explained
Alike all slot games, Game of Thrones 243 Ways has a light interface and is easy to play. Generally, all you have to do is place a bet, spin and hope to land on one of the 243 winning combinations. The game's developer – the infamous iGaming leader Microgaming – has assured its smooth run and rewarding features. To begin with, the game allows you to adjust your bet by setting the coin value and number. Moreover, you can not only win by landing at least three symbols on a payline but also by gambling your reward in order to double it. Additionally, the game also has multipliers and free spins in a bonus round. Furthermore, there is also an Autoplay option, which allows you to keep playing even when you are busy. You can set the number of spins yourself. In case you want to cancel the auto spins, you can do so by hitting the 'stop' button.
Basic Info
Type
Video Slot
RTP
94.86%
Developer
Microgaming
Year Launched
10/12/2014
Mobile-friendly
Yes
Features
Free Spins
Yes: Up to 18
Bonus Round
Yes
Progressive
No
Multiplier
During Bonus Round
Gamble
Heads or Tails
Layout
Reels
5
Rows
3
Paylines
243
Lines Pay
Left to Right
Theme
TV/Fantasy
Settings
Autoplay
Yes
Quick Spin
No
Coin Levels
Yes
Bet per Spin
£0.30 – £30.00
Adjust Paylines
No
The Paytable: Symbols, Winning Combinations and Payouts
The Game of Thrones online slot is based on the popular TV Show. Thus, it comes as no surprise that the highest paying symbols are related to the infamous series. The symbols of Targaryen, Stark, Lannister and Baratheon will bring you high rewards and multipliers when you start spinning for real money, while the card symbols, just like in most slots will bring you lower rewards. The special symbols are the Iron Throne, which acts as the Scatter symbol and the Game of Thrones logo, which is the Wild symbol. The Wild symbol can substitute for all other symbols in a winning combination, except for the Scatter one. The Iron Throne, on another hand, is the most coveted symbol in the slot. Land at least 3 of them, and you will be rewarded with a special Four Houses Bonus Round, where you can take advantage of the Game of Thrones Free Spins. Meanwhile, two Scatter Symbols will earn you additional bonus money, which is usually a random amount and could be worth up to five times your bet.
| Symbol | 2 Symbols | 3 Symbols | 4 Symbols | 5 Symbols |
| --- | --- | --- | --- | --- |
| Iron Throne | | 30 | 600 | 6000 |
| Logo | | 50 | 100 | 500 |
| Baratheon | | 30 | 80 | 250 |
| Lannister | | 20 | 60 | 200 |
| Stark | | 15 | 50 | 175 |
| Targaryen | | 10 | 40 | 150 |
| Ace | | 3 | 15 | 60 |
| King | | 3 | 15 | 60 |
| Queen | | 2 | 10 | 40 |
| Jack | | 2 | 10 | 40 |
| Scatter | | | | |
| Wild | | | | |
Theme Overview and Image Gallery
Unsurprisingly, the Game of Thrones 243 Ways slot follows the theme of the infamous TV Show of the same name. The game takes you to a magical surreal world, where you can earn great rewards while battling. We have to admit that Microgaming has taken the slot game to a new level by including elements and subjects from the popular series. Everything in the game reminds us of Game of Thrones. From the colours to the symbols. It is no coincidence that the highest paying symbols are named after the houses that we know from the series. Neither it is that the most coveted symbol is the Iron Throne just like in the TV Show. Everything in the game reminds us of the medieval surrealism that we are so familiar with.
Graphics and Animation
Microgaming is famous for having brought to the world some of the most popular slots and Game of Thrones 243 Ways is not an exception. Inspired by the infamous TV Show, the game shines with impeccable graphics and perfect animation that could satisfy even the most pedantic fans. The graphics have a medieval, yet modern look and the colour theme fits perfectly the series' dark, magical atmosphere. You can see this yourself, by playing the game in its free demo mode. Alternatively, you can check out the images below and grasp the visual atmosphere of the slot. It is also important to mention that the Game of Thrones slot is fully mobile compatible, and its graphics adjust perfectly to the phone's smaller screen.
You need to land three scatter symbols on the reels if you want to trigger the Game of Thrones free spins. The scatter features the Iron Throne

The Four Houses bonus allows you to pick one of the noble families of Westeros as your ally and win big!

The Game of Thrones bonus round is your best chance to rack up a big win in this 243 ways slot game.

After every win, you have the option to flip the Braavosi coin and double your win – or lose it all. Valar Morghulis.

The paytable in Microgaming's Game of Thrones 243 Ways slot. The low

slot variance

ensures frequent payouts.

Max Win:

If you max your bet, you can compete for the maximum win in this game. It can only be achieved during the bonus round.

Video:

You can see how the game plays out in our video, with all the features and the Four Great Houses in action!
As we mentioned above, the graphics of the game are designed to fit perfectly the magical, medieval theme of Game of Thrones. The slot is further equipped with many special effects, which appear mostly when you land a winning combination. All visual details have been designed carefully, in order to transfer the mystical essence of Game of Thrones and yet keep the excitement of playing.
The game also features a few animations, most of which become available when the Free Spins Bonus Round is triggered. The developer has certainly put its best efforts into creating impeccable computer animations, which take the player to the infamous magical kingdoms and recreate their mysterious atmosphere.
Moreover, the game's interface is light and easy to navigate, while this does not affect any of the slot's visual qualities. In fact, we can say that knowing how big the Game of Thrones' fandom is, Microgaming has given its best into recreating its medieval world within the game. Therefore, we cannot say that Game of Thrones 243 Ways has any visual flaws. Moreover, the game is probably one of Microgaming's best creations. It features many special details and functions, all of which carefully designed and yet useful to the player.
Audio: Music & Sounds
All dedicated players know that the music is always a good asset to a pleasant game. It is extremely important for the audio theme to be suitable for the game. Knowing that, Microgaming has played safe by choosing Ramin Djawadi's original music from Game of Thrones for the game's main theme. Easily recognisable, the music can effortlessly captivate all fans of the series. Moreover, the extra sounds have also been chosen conveniently in order to match the game's original atmosphere. The audio quality is also excellent and could satisfy even the most pretentious players. Thus, we strongly advise you to enjoy the music in Game of Thrones 243 Ways and to bravely dive into the game's medieval atmosphere.
Game of Thrones 243 Ways Bet Limits
As all players know, the betting limits are an important aspect of every game when you want to estimate the potential for real money wins. They could not only help you decide what part of your budget you could set aside for gambling, but they could become a major part of a potential GoT strategy. Nevertheless, when referring to regular slots such as this one, there is just one simple rule. The more you bet, the more you could win. The game is full of multiplying symbols and thus, the higher your bet is, the bigger your winnings will be. In our case, you could choose to bet from the minimum amount of £0.30 to the maximum amount of £30.00. There is no progressive jackpot tied to the game and thus the decision what amount of money you can afford to bet is yours exclusively. Bear in mind, however, that in some casinos the maximum betting amount might be slightly lower.
The Free Spins Bonus Feature & Gamble Option
The Free Spins Bonus feature of the game is triggered when the player lands on at least three Iron Throne Scatter symbols. When that happens, the game will take you to a special bonus round, where you will have to choose one of the four houses of Westeros and Essos. If you pick Baratheon, you will be awarded 8 Free Spins and your wins will be multiplied by 5. You will also get a special reward if you land on three stack house Baratheon Sigil symbols. The Lannister House, on another hand, will offer you 10 Free Spins with a 4x multiplier and also four stacked symbols of the Lannister House. Meanwhile, choosing the Stark House will bring you 14 Free Spins and 3x multiplier. You will also receive a special reward for landing on 5 Stark House stacked symbols. If you pick the last house – Targaryen, you will receive 18 Free Spins and 2x Multiplier. You will also benefit from landing on 6 Targaryen House Stacked Symbols. Bear in mind that the free spins could also be retriggered if you land on three Scatter symbols during a round of them. It is completely up to you, which house you will choose, however, according to our experience the Baratheon house is possibly the most rewarding.
Shall you ever feel adventurous and with a desire to double your winnings, you could always opt out for using the Gamble feature. Bear in mind, however, that this might mean all or nothing. The Gamble Feature works the following way – you bet your current winning and are asked to guess if the Jaqen H'ghar's Coin will land on heads or tails. If you guess right, your winning shall be doubled. Guess wrong, however, and you shall lose your initial bet.
Return to Player (RTP) Overview
As some of you may already know, all slot games have an RTP. But what is an RTP? The abbreviation RTP means Return to Player and is referring to all wagered money that a slot game would pay back to the players in a certain period of time. RTP is measured in percentages and it is, of course, theoretical as we cannot forget that luck plays a major role in slot games. Generally, however, the higher the RTP percentage is, the higher are the winnings that the slot could generate. In the case of Game of Thrones 243 Ways, the theoretical RTP is 94.86%. Bear in mind, however, that this percentage could vary between 94.86% and 95.00% depending on the online casino.

Nevertheless, while the game's RTP is not particularly bad, we have to admit that it is rather on the medium range of the scale. Especially when we compare it to the slot's twin Game of Thrones 15 Lines, where the RTP is 96.40%. However, we must take into account that the RTP is generally calculated differently and could depend on the winnings and special features that the game would offer. In our case, Game of Thrones 243 Ways offers many unique features and big win options. Thus, the option to win thousands of pounds, even though it does not happen frequently, inevitably slightly changes things.
Volatility and Hit Frequency Information
While knowing a game's RTP might help you understand how profitable it is, what would be actually useful for you as a player is the slot's volatility. Variance or volatility measures how often the player could win and whether his winnings would be big or smaller. Generally speaking, high volatile slots are usually unforeseeable – they can either generate huge wins after a long period of no wins or big wins in a short time. Low volatility, on another hand, means that the game would pay wins more often, but they might be rather smaller. For example, slot games with progressive jackpots are usually high volatile due to the amount of the cash prizes they could generate. Nevertheless, they both have pros and cons and which one you would prefer is an entirely subjective decision.
In our case, Game of Thrones 243 Ways has a low to middle volatility. This means that the game would often generate small wins, while big wins could be landed occasionally. From our experience, the slot could generate rather big wins if you play long enough. If we have to be exact, Game of Thrones 243 Ways has a hit frequency of 27% to 28%, which means that you can expect to land on a winning payline every 10 to 23 minutes. Thus, based on all this information, we could conclude that Game of Thrones 243 Ways is not a game of high risk, but it could still bring you rather high rewards.
Play Game of Thrones 243 Ways on the Go
As you might be aware, most slot games, especially the popular ones are available to play on mobile devices. And of course, Game of Thrones 243 Ways is not an exception. Microgaming's infamous game from 2014 is constantly being updated in order to run smoothly on the newest mobile devices. The game's interface fits perfectly to the phone's smaller screen and none of its functions are affected. The platform is easy to control from a touch screen and makes the player's experience pleasant and enjoyable. Generally, the slot game performs smoothly on both iOS and Android. Its compatibility with your mobile device, however, might depend on the operator. Some online casinos have certain requirements towards the version of your operating system, especially if they offer a downloadable app. All this information, however, should be listed on the operator's website.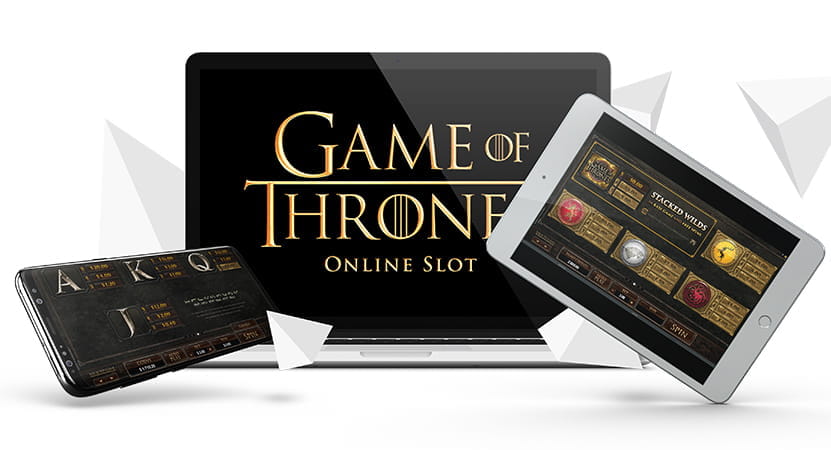 Betway

Available for: iOS Android
£250 Welcome Bonus
Play Now
There is currently no app specifically dedicated to Game of Thrones 243 Ways, however, some operators offer online casino apps, where the game is included. Generally speaking, however, the game could be played directly from your mobile browser without a glitch. All you need to access it is a registration in your chosen online casino. Whether you decide to play form your PC or on the go, we can assure you that the game will perform perfectly and you will not have a single worry about the functionality of its software. After all, Microgaming is one of the leading iGaming developers and would not release a game unless it has been proven that it performs flawlessly.
Player Experience
Back in 2014, Game of Thrones 243 Ways quickly attracted players' interest and gained popularity due to the fact that it was based on the infamous TV Show. Nevertheless, it did not take long for the game to make its own name and to become one of the most coveted slots by players. Thus, it comes as no surprise that even nowadays Game of Thrones 243 Ways still attracts players with its original graphics and catchy music. Furthermore, the concept of the slot itself is extremely entertaining and exciting. The game offers many big and small winnings that players should look out for. Therefore, in our opinion, Game of Thrones 243 Ways is enjoyable to play, and players could spend a few hours on it without getting bored. There is also an Autoplay feature, which busy and dedicated gamblers might find especially useful if they want to play while doing something else.
Real or Fake
Game of Thrones 243 Ways is not only entertaining but also 100% legit. Why are we so sure? After all, it was not difficult to check the legitimacy of one of the most popular slot games. To begin with, Microgaming is a well-respected developer that is familiar to everyone interested in the iGaming world. Moreover, the company is being constantly inspected by the United Kingdom Gambling Commission, which checks the state of its games. Furthermore, the game has been audited by eCogra, which is an independent testing agency, responsible to establish whether a game is fair. Thus, its seal is a guarantee that the game is random and fair. Moreover, another proof of the slot's legitimacy are its many players and constantly growing popularity.
Bear in mind, however, that even though Game of Thrones 243 Ways is legitimate, not all online casinos are. Do not forget that the internet is full of online casinos but unfortunately not all of them are safe, especially where real money are concerned. Therefore, we strongly recommend you make sure that the operator you have chosen has a license number assigned by the United Kingdom Gambling Commission. Nevertheless, we realise that not everyone might be used to the process or have time to check this personally. That is why we have prepared a list of the top 5 online legitimate casinos, where you can play Game of Thrones 243 Ways. We can assure you that all of our recommended operators hold the required licenses and certificates.
Gambling Commission
GamCare Certified
GambleAware
McAfee
eCogra
Tips and Tricks – How to Win Big
When it comes to strategy, unfortunately, there is not any logical method to win in a slot game. There is no way to predict the RNG structure that is responsible for the slot games. Thus, all you can do is keep your fingers crossed and hope that the luck would be on your side. Alternatively, however, you may want to test the infamous theory, according to which betting the maximum amount would increase your chances to hit a bigger win. Technically speaking, though, the theory does have a certain factual credibility as all wins come with a certain multiplier, and thus the more you bet, the more you will win. Need more tips? Check out our top four recommendations for you.
1. Play with the Maximum Bet
Game of Thrones 243 Ways allows you to choose the amount of your bet, without restricting you from accessing any rewards. Nevertheless, according to an unofficial theory, playing with the maximum bet might allow you to access bigger wins and to even increase your chances to win.
2. Claim Your Bonus and Use It
Want to play without affecting your bank account? There is an easy way to do that. All you have to do is register at an accredited online casino and claim your Welcome Bonus. We keep track of all the best casino bonuses, so feel free to take advantage of our research.
3. Play as Long as You Can
Theoretically speaking, the longer you play a slot game, the bigger your chances will be to hit a bigger win. As we have already mentioned, it might also be a good idea to play with the maximum betting amount. If your bankroll does not allow you to do that, however, you could still try your luck playing more with a lower bet.
4. Use the Gamble Feature for Smaller Wins
While using the Gamble Feature does involve a certain risk, you might find it specifically useful for multiplying smaller wins. If, for example, you win less than £1 and this amount would not affect the balance of your account, you may choose to gamble it and multiply it by up to 8 times.
More About the Slot
Microgaming's Game of Thrones 243 Ways was released in December 2014 and since then it has become one of the players' favourite slot games. It was launched together with its twin Game of Thrones 15 lines, both based on the popular Emmy Awarded TV Show. Following the popular theme of the series, the game has included the four main Westeros and Essos houses from the plot. Stark, Lannister, Baratheon and Targaryen are featured as the main assets in your battle to win. Moreover, the developer has clearly made sure that the slot would be attractive enough for the Game of Thrones fans by including some original footage from the show. Thus, the slot clearly shines with its entertaining and unique content and big wins potential. Moreover, it is available in thousands of casinos worldwide where it keeps attracting new players every day.
Other Game of Thrones Slots
Fans of the franchise that don't enjoy the 243 ways to win should not fret, as there are other Game of Thrones slot machines available. As we have already mentioned above, Game of Thrones 243 Ways came out together with Game of Thrones 15 lines. The two games are almost a reflexion of each other. In fact, their only difference comes from the number of paylines and the amount of rewards. Game of Thrones 15 lines, as you have probably figured, contains 15 paylines. Moreover, the slot has a slightly higher RTP than its twin – 96.37%. The game is also considered to have a medium to high variance, which means that you would rather rarely land on winning paylines but when you do so your reward shall be rather big. Thus, the game is definitely convenient for high-rollers with a bigger budget, who can afford to play for a long time and wait for the win.
Game of Thrones 243 Ways Comparison: See the Top Alternatives
Whether you are a Game of Thrones fans or just dedicated slot player, you should definitely give Game of Thrones 243 Ways a try. We must admit, however, that the slot might not be everyone's cup of tea. If this is your case, we have prepared a special list of three similar slots that you might find enjoyable. To keep things fair, we have focused on popular regular slots only. Most of them have similar features, gameplay and rules.
Compare Game of Thrones 243 Ways
with other Games
In our chart, you can follow the ranking of Game of Thrones 243 Ways based on experts' and players' opinion. Check the profiles of the three alternative slot games that we have prepared for you and choose which one suits you best.
All Game of Thrones 243 Ways Casinos
It comes as no surprise that a popular game such as Game of Thrones 243 Ways is available in many British casinos. To make your choice easier, we have prepared a list of all UK online casinos featuring the game. All of our listed operators are licensed and regulated by the United Kingdom Gambling Commission and are safe to play at. Shall you rather view our top recommendations, however, we recommend you to check our casino ranking at the beginning of the article.
Full List of Game of Thrones 243 Ways Slot Casinos in the UK
Last Update: 22.08.2019
We Want to Hear Your Voice
After all we have investigated, we can confidently conclude that Game of Thrones 243 Ways is an extremely entertaining, easy to play and lucrative game. Have you tried it yourself yet? We would love to hear what you think! We believe that the best way to build an objective opinion about a game is by listening to other players' opinions. That is why we would really appreciate if you could leave us a comment and let us know what you think. You can do so by filling the short form below. And do not forget that every opinion matter!