11 Things About Free Slot Games Your Teachers Wouldn't Tell You
Online slot games are easy to learn, fun to keep playing, and intoxicating when you become a winner. Even inexperienced players know how to play them. You place a bet, press spin, and see if the results net you some winnings. But if you want to have a better chance of winning, it is worth to dive deeper into their working. The best way to go about that is to play free slot games. Thus, you will see precisely how they work and will elaborate on your winning strategy. In this blog post, we will confer about the 11 things you should know about free slot games.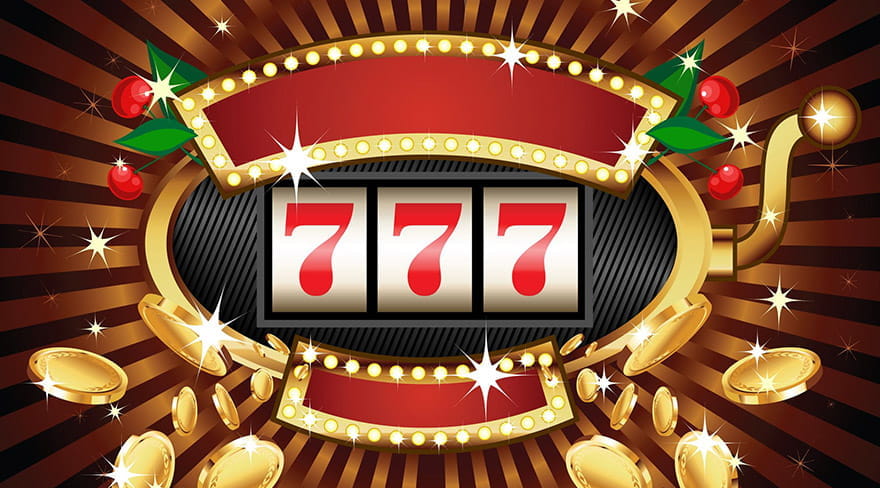 1. You Can Access Them Anytime, Anywhere
The best thing about online free slots is that you can access them from any part of the world at all times of the day and the night. What you need is just a desktop, tablet or smartphone, and a good Internet connection. There are places in the world where gambling is restricted, but this doesn't relate to free slots as there is no money being wagered.
2. They Are 100% Free
There are online casinos that will give you free slot games to play without making a deposit. You only have to register at the site. Another option is to play slot games in demo mode, which is available at most online casinos. That is an excellent opportunity to try the game, to see how the bonus rounds work and to get a general feeling for the game.
3. Play as Long as You Like Without Losing Money
You can play free slot games as long as you like, take as many risks as you want, without worrying that you will lose your money. Sometimes, it takes more time to see all bonus rounds and additional features of the game. So, by playing free games, you can experience all the game features. Of course, when you feel ready to play for real money, you can quickly move to the paid version.
4. No Cash Winnings
When you play in demo mode, you cannot lose money, but you cannot make cash winnings as well. These games are played to learn the game rules and to try the game by yourself. In different circumstances, if you find a casino that gives free spins yet upon registration, you will play with real money, and you will make real winnings, which you can cash out. Just bear in mind that different online casinos have different conditions related to this no deposit bonus.
5. Check the Hit Frequency, Volatility and RTP
While playing free slot games, you can check these three indicators. Hit frequency shows how often the slot game hits a winning combination as opposed to a losing one. For example, if a game has a hit frequency of 8%, it means that it will stop on a winning combination of about 8% of the time. Bear in mind that many slot games allow betting on multiple lines on each spin. So, on a single turn, you can get one or more winning combinations, along with losing combinations.
Volatility outlines how often and how much you can expect to win during a game. In terms of volatility, slots are separated into high volatility and low volatility games. High-volatility games can pay big wins after long periods of no gains, while low-volatility games offer payouts more often, but they come at a lower value.
Return to player (RTP) shows the share of the total turnover the casino pays to players over a long period. For example, if you make a hundred bets of £1 on a machine which has an RTP of 90%, you could expect to get back about £90 in wins over a long period.
6. 'Hot' and 'Cold' Slots Fallacy
That is related to the hit frequency. A slot game is considered to be 'hot' when it is continuously paying out significant sums of money, and it is expected to stop paying soon. On the other hand, a slot game that has not produced significant results for some time is considered 'cold' and is expected to become 'hot' soon. That is a fallacy as it implies that individual spins affect the next ones. Today online slot games use random number generator (RNG) systems, which produce random results on each spin regardless of the previous turn. So, it is pure chance whether you will win or lose.
7. Check the Paytables
It is an idea, worth considering, to have a look at the paytables and do research about the best games to play before starting to play for real money. Online slots have unique paytables, and you may be surprised at how different they are. These variations may produce some significant differences in your winnings in the long run. Slot features such as Wild, Scatter and multipliers can significantly boost your bankroll.
8. The Multipliers
Multipliers are distinctive features in slot games that can multiply your winnings by a predetermined figure. Not all slot games have multipliers, but they are quite common. In some cases, they can increase your winnings by 100x or 1000x. So, the more you bet, the more you win. Keep in mind, however, that betting more doesn't increase your hit frequency.
9. Progressive Games
You can also try out free progressive slots. These are games, where the total jackpot increases with every new game unless there is someone to win it. There is no strategy to increase your chances of winning a progressive jackpot on a slot game. However, make sure that you always bet max on progressive games. Also, choose the jackpot slot for you. There are many progressive jackpot slots out there, so pick the one that best suits your style of play and get the chance for a life-changing winning.
10. Make statistics
Another useful thing you can do while playing free slot games is to make statistics. Although the outcome in slot games is random, you can check how many spins you take between wins. If you play for long enough time, you can figure out the average number of spins per win. That can help you decide when to increase or decrease your bets.
11. Have Fun
Last but not least, have fun while playing free slot games. Of course, winning on slot games is very exhilarating, but regardless of the strategies, you use it is a question of chance. So, the best point about going to a casino is to have fun. Try as many games as you like and enjoy your play!