The Upcoming Oscars – Who will Scoop the Most Awards?
The 91st Academy Awards, or Oscars as they're informally known, are scheduled to take place on 25th of February 2019. As is the case with every consecutive Oscars awards to date, the best films, actors, and directors, amongst others, are selected and presented to audiences of millions worldwide. (In fact, ad spend over the timing of the awards has gone up into the millions). As the over 6000 judges gather towards the end of December to decide the fate of some lucky individuals, we will take a look at some of the possible award winners for the Oscars in 2019 by following Award Watch's predictions and chart movers in the race for the nominations.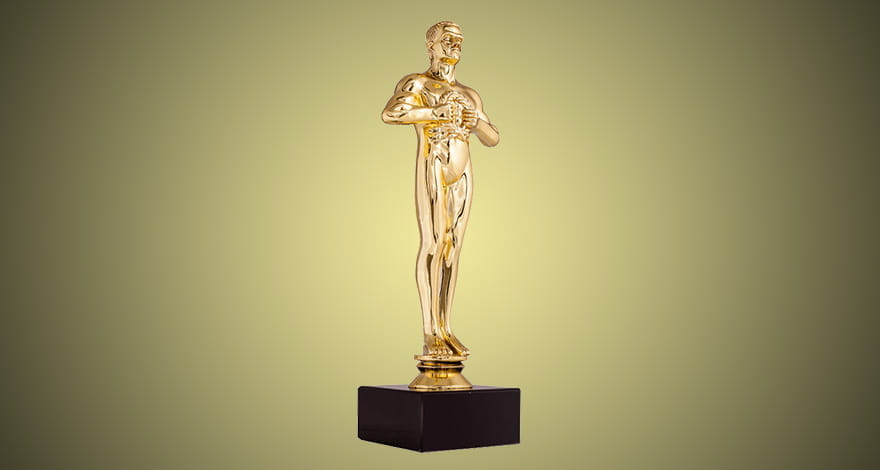 1. Best Picture Nominee
Black Panther is the story of an heir who comes back to Wakanda to reclaim his rightful place as the mythical country's leader. However, warring factions decide to overthrow him, and this ensues in a powerful and epic war for the heir's (Black Panther's) survival. According to Awards Watch, this movie is one of the nominees for Best Picture at the Academy Awards. Black Panther is tipped to be the winner in this category due to its stunning visual effects and great storyline. Other contenders here are Roma, A Star is Born, If Beale Street Could Talk, The Favourite, BlacKkKlansman, Widows, Green Book, Vice, First Man, Capernaum, First Reformed, Mary Queen of Scots, The Mule, and On the Basis of Sex.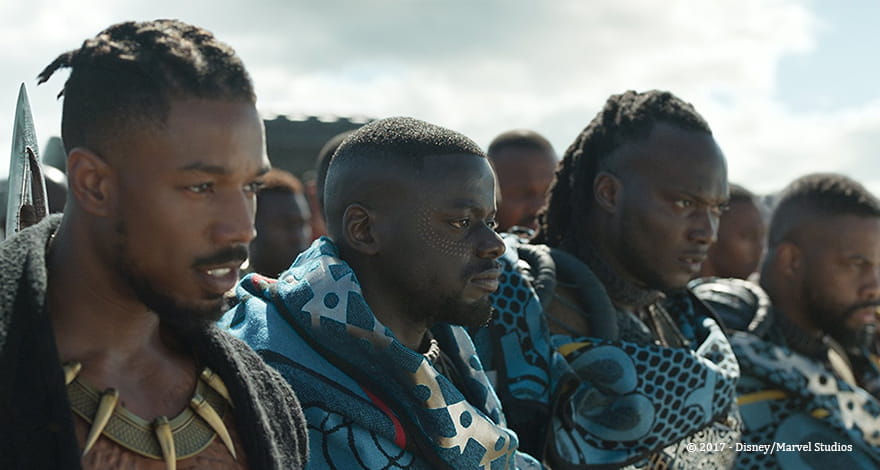 2. Best Actress
This year's list of Best Actress nominees is very close indeed. Here we have 10 actresses who have done a superb job in acting and each one deserves the special prize. However, only one can make it. Let's take a look at some of the top 10 contenders, according to Awards Watch. First up, we have Glenn Close in The Wife. Lady Gaga also does a stunning performance in the biographical film, A Star is Born, while Olivia Colman is also up there with the best in The Favourite. The story of Yalitza Aparicio is a true Hollywood discovery story and she did such a good job in her role in Roma, that we might see her nomination. In fifth place, we have Viola Davis in Widows, while in sixth we have Melissa McCarthy in Can You Ever Forgive Me? Nicole Kidman stuns in Destroyer while Felicity Jones also offers a rare performance in On the Basis of Sex. Ninth on the list is Saoirse Ronan who performed in the film, Mary Queen of Scots, while Emily Blunt is a favourite in her role in Mary Poppins Returns. This could be her first nomination for such an award.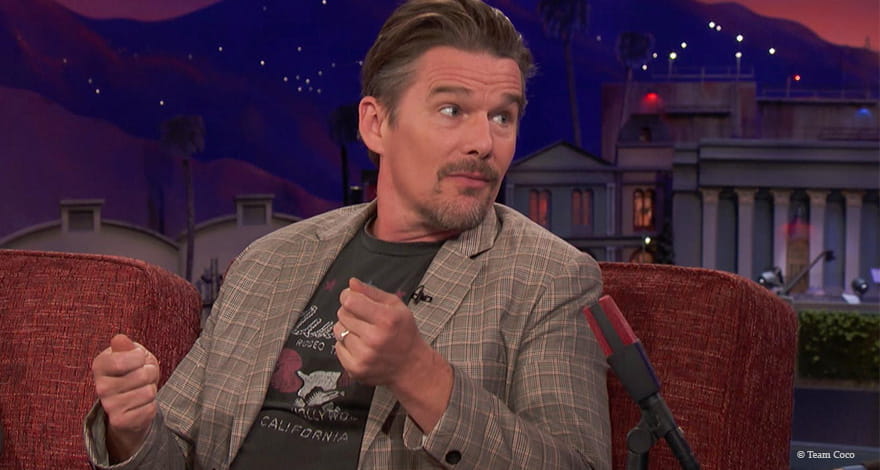 3. Best Actor
For the Best Actor award, Awards Watch sees the popular Ethan Hawke moving up the rankings for his role in First Reformed, which is a film about "a minister of a small congregation in upstate New York, who grapples with mounting despair brought on by tragedy, worldly concerns, and a tormented past." His rankings on the top 10 list move him to third place, while in first and second place we have Bradley Cooper (A Star is Born) and Christian Bale (Vice). Awards Watch reports that Viggo Mortensen in Green Book and Lucas Hedges in Boy Erased, are less likely to get the nomination as they move down the top 10 list to fourth and fifth place, respectively. Rami Malek impresses in Bohemian Rhapsody as this relatively young actor moves up to number six on the list. Stephan James in If Beale Street Could Talk occupies seventh place, while the gorgeous Ryan Gosling in First Man is likely to go down the list to number eight for the month of November. In ninth place we have John David Washington for his role in BlacKkKlansman and Michael B. Jordan appears on the list in 10th place, moving up in position for the nominations for his role in Creed II.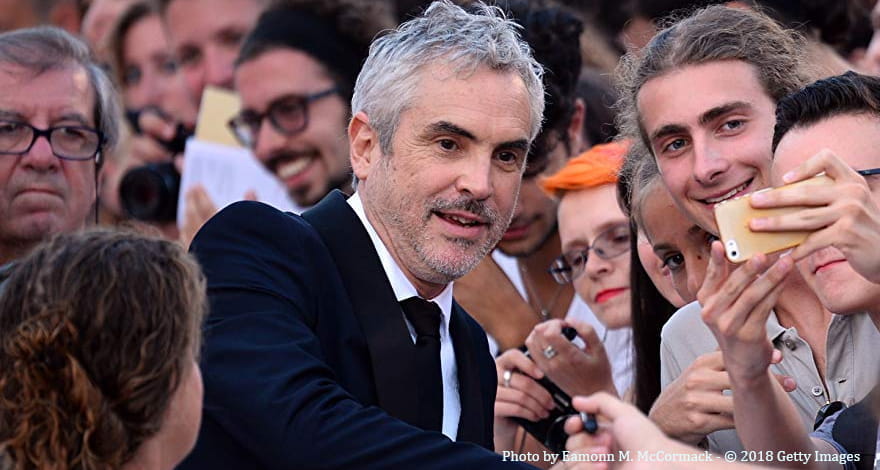 4. Best Director
Best Director is the award given to the director that creates the best piece of film. This is a coveted award and next year, we are likely to see something very special when the nominations come through. This is the fact that there is a likelihood that there will be three black directors up for the running, which has never happened in the Oscars' history. Now let's take a look at the top 10 contenders. In tenth place we have the quirky film director Peter Farrelly for his film, Green Book. This director of old-time classics such as Dumb and Dumber and There's Something About Mary moves up into the tenth spot, according to Awards Watch. Steve Mc Queen (Widows), Damien Chazelle (First Man) and Adam McKay (Vice) are in seventh, eighth, and ninth place, respectively. Moving down the list of best directors is Yorgos Lanthimos in The Favourite in sixth place. In fifth place is Spike Lee with BlacKkKLansman. Ryan Coogler (Black Panther) goes up the list to fourth place. In third, second and first place, respectively, we have Barry Jenkins (If Beale Street Could Talk), Bradley Cooper (A Star is Born), and Alfonso Cuaron (Roma).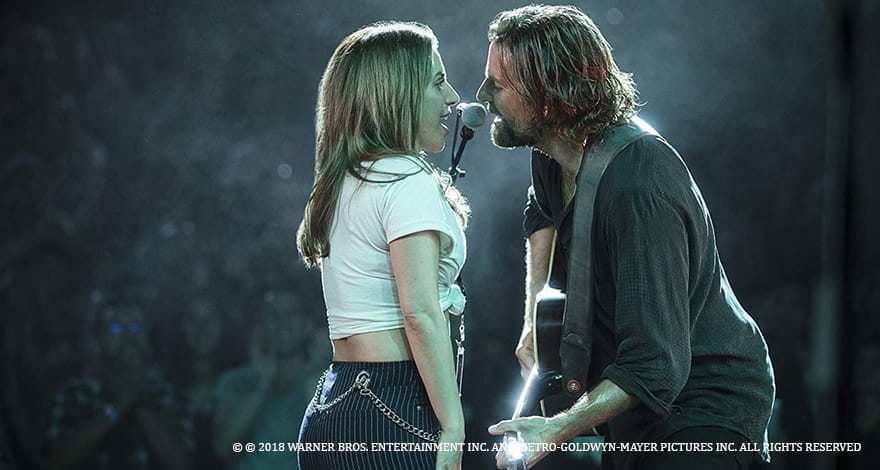 5. Sound Editing and Sound Mixing
In the sound category, we have two sub-categories being editing and mixing. We'll kick off with Sound Editing first before we move on to Sound Mixing. Although very much musically focused, A Star is Born with Lady Gaga and Bradley Cooper only hits tenth place. The Mule, on the other hand, played by Clint Eastwood rises in the rankings moving up to number nine, while Bumblebee, Mary Poppins Returns, Ready Player One, and A Quiet Place stay put in eighth, seventh, sixth, and fifth place, respectively. The Incredibles 2 drop down on the list to number four, while Black Panther moves up to number three. Roma is in second place, while the favourite in this category is First Man. Other contenders in this category are: 12 Strong, Aquaman, Avengers: Infinity War, Deadpool 2, Mission Impossible: Fallout, Pacific Rim: Uprising, Sicario: Day of the Soldado, Solo: A Star Wars Story, and Widows. As for the Sound Mixing category, our tenth-place contender is Sicario 2, while The Mule climbs up to ninth place. Bumblebee, A Quiet Place, Incredibles 2, and Mary Poppins Returns stay at numbers eight, seven, six, and five, respectively. Roma drops down the list to fourth place. Black Panther moves up to third place and First Man is in second. Although A Star is Born may be in tenth place in the Sound Editing category, it is in first place in sound mixing, so you might see some strong competition here.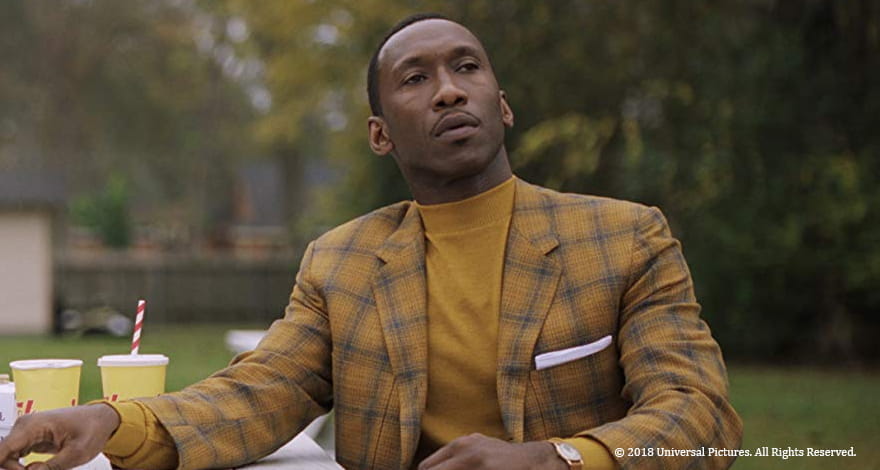 6. Best Supporting Actor
The Oscar-winning author, Russell Crowe could score again at next year's Academy Awards in Boy Erased as he moves up to tenth place on Award Watch's list in this category. However, we have Steve Carell (Vice), Brian Tyree Henry (If Beale Street Could Talk), and Daniel Kaluuya (Widows) in ninth, eighth, and seventh place where these three actors have dropped down on the list from before. Michael B. Jordan (Black Panther) remains unchanged in sixth place, while Adam Driver (BlacKkKlansman) moves up to fifth position. In fourth place, we expect to see the nomination of Sam Elliott (A Star is Born), while in third, we expect to see Timothee Chalamet (Beautiful Boy). In second place on the list for Best Supporting Actor is Richard E. Grant (Can You Ever Forgive me?) and in first place, we have the 44-year-old rapper and actor, Mahershala Ali (Green Book)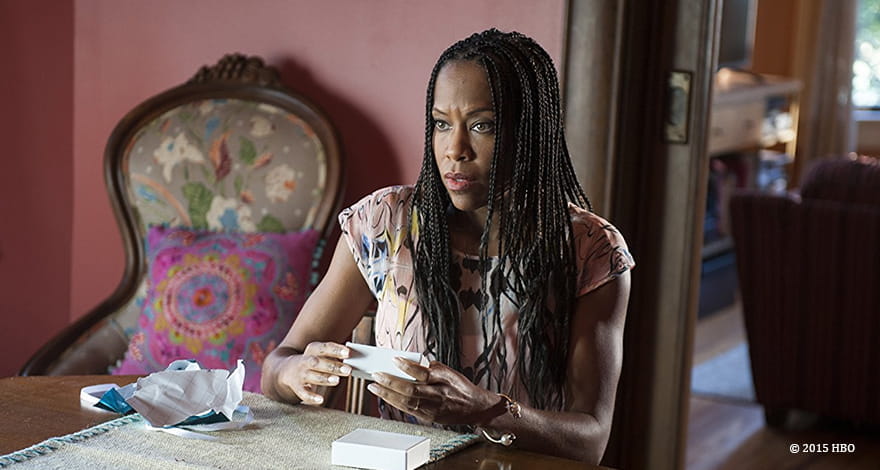 7. Best Supporting Actress
For the month of November, we have a chart debut/return being in the form of Thomasin Harcourt McKenzie (Leave No Trace) in tenth place. Michelle Yeoh (Crazy Rich Asians) moves down the November predictions list to number nine, while Margot Robbie (Mary Queen of Scots) moves up to eighth place. In seventh, we have Marina de Tavira (ROMA), sixth is Claire Foy (First Man), fifth is Nicole Kidman (Boy Erased), fourth is Rachel Weisz (The Favourite), and third is Emma Stone also from the film, The Favourite. In second place, we have Amy Adams (Vice), while the actress believed to be on top of the list to make it as an Oscars Best Supporting Actress nominee is Regina King in If Beale Street Could Talk.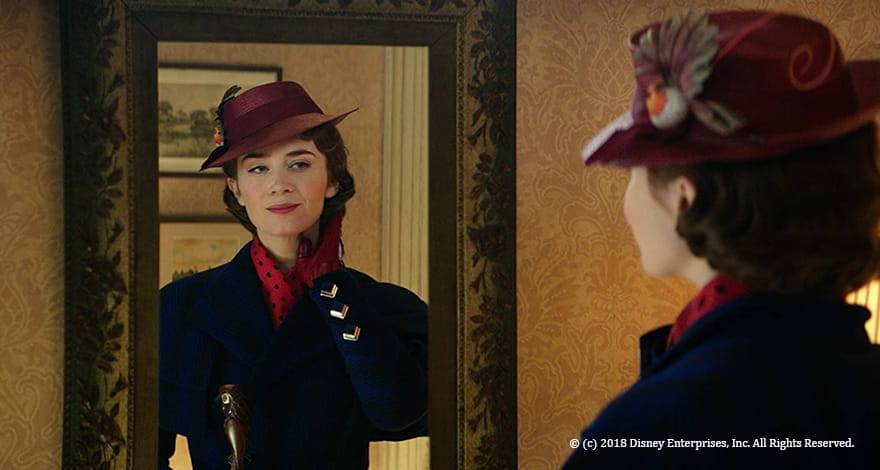 8. Makeup & Hairstyling and Visual Effects
This is an interesting category because it can really bring out the creative side of makeup and visual effects, so let's take a look at some of the contenders. In the Makeup & Hairstyling category, we start off with Black Panther which moves up to fifth place, while Vice moves down to fourth. The Nutcracker and the Four Realms moves to third place unchanged, as does Border in second place. The Favourite is in first place to take the nomination spot for the Oscars, according to Awards Watch.
As for Visual Effects, our list begins with Bumblebee by Paramount, which is in fifth place at the moment. Avengers: Infinity War (Disney) moves up the rankings to fourth place, while Ready Player One (Warner Bros) moves down to third place. The fantastic Mary Poppins Returns moves up a notch to second position, while the frontrunner for this category is the definitive Black Panther.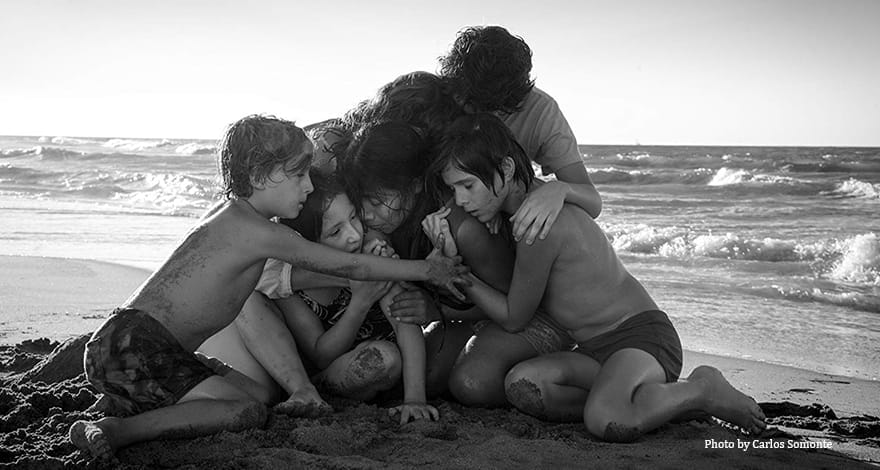 9. Film Editing and Cinematography
Cinematography is defined as "the art of photography and camera work in film-making." This is an important category as it shows how the films' editing has led to the final result. Now, let's take a look at some of our top contenders for the nominations of this award. The Green Book is in tenth place, while Widows by 20th Century Fox is in ninth. BlacKkKlansman by Focus Features is in eighth place, while Black Panther is in seventh. Vice and If Beale Street Could Talk are in sixth and fifth place, respectively, while The Favourite moves down a notch to fourth place. A Star is Born with Lady Gaga and Bradley Cooper move up to third place, while First Man by Universal moves down to second. The critically-acclaimed Roma is now in first place as a nominee for the Oscars in the category of Film Editing and Cinematography.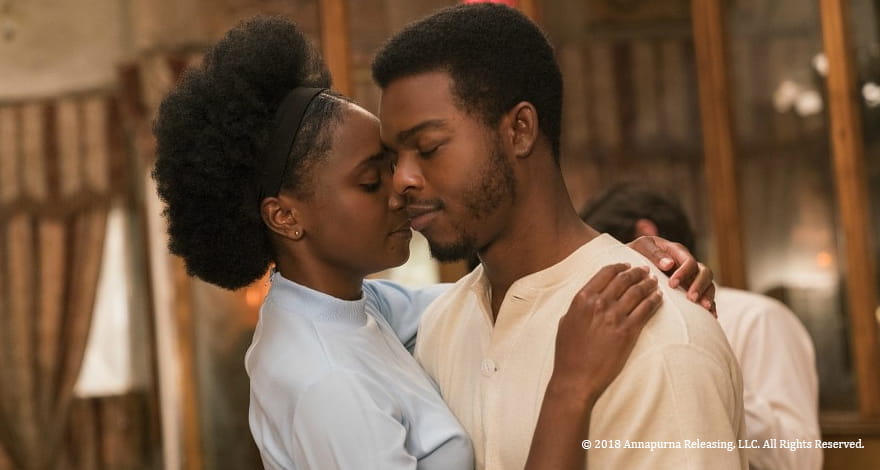 10. Adapted and Original Screenplay
We now reach the Adapted and Original Screenplay category of the Oscars and in tenth place we see Crazy Rich Asians making a debut, moving up into the top 10 list. First Man and Beautiful Boy are in ninth and eighth position, respectively, while Boy Erased moves down to seventh place. A Star is Born is in sixth place, unmoved, as is Widows by 20th Century Fox in fifth place. Black Panther by Disney moves up a notch to fourth place, BlacKkKlansman moves down to third place, while Can You Ever Forgive Me moves up to second place. In first place, and unmoved in position is If Beale Street Could Talk.
Conclusion
So now that you know who the possible nominees for the 2019 Oscars might be, aren't you in the mood to watch some of these great films? I know I certainly am! In particular, I'm keen to watch Black Panther and A Star is Born to check out what all the hype was about. What about you? What are some of your favourite contenders? Write to us in the comments box below and let us know what your thoughts are. In addition, you can share who you think will be the top contenders for the nominations. Either way, we'd love to hear back from you.