Welcome to the Gambling Capital of the World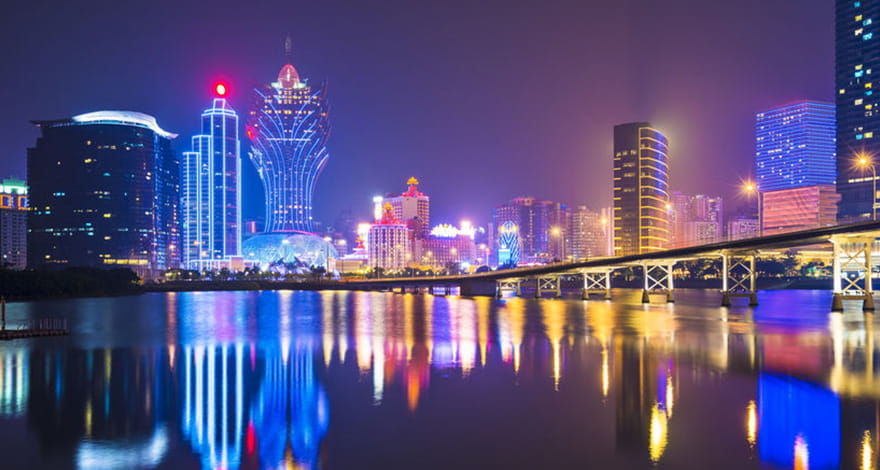 Macau is a very special place, blending architecture from previous Portuguese influences to modern day skyscrapers. It is a blend of the old and the new and it works really well. Not only this but Macau is one of the world's largest centres for gambling and if you're looking to go on holiday there, we recommend that you read this blog post to find out the best deals you can find. Here in this blog, we'll talk about the prices of flights and accommodation, and recommend some memorable places to visit.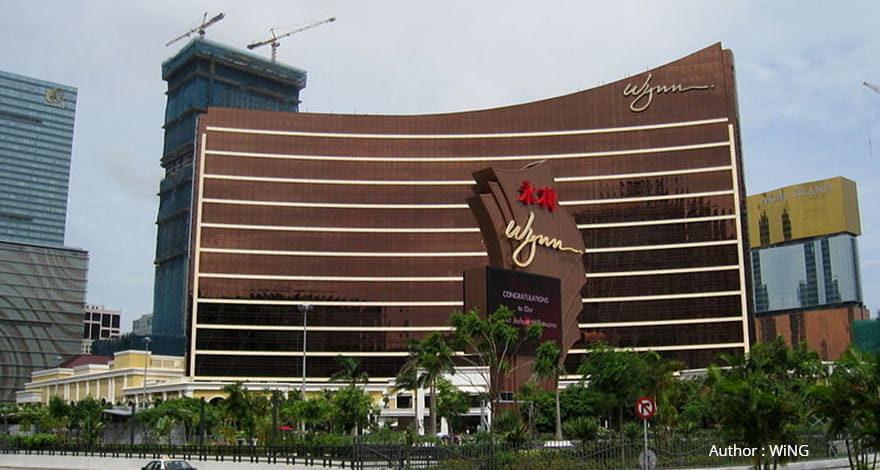 A Brief Look into the Background and the Games Offered
According to a World Tourism Organisation report on international tourism for 2006, Macau ranked 21st in the number of tourists and 24th in terms of tourism receipts. From 9.1 million visitors in 2000, arrivals to Macau have grown to 18.7 million visitors in 2005 and 22 million visitors in 2006. Over 50% of visitors come from mainland China, while another 30% come from Hong Kong.
So, what makes Macau so attractive? Firstly, as a gambling destination, it took over Las Vegas in terms of revenue in 2007, making it the biggest gambling destination in the world. Gambling in Macau became legal after Portuguese colonisers legalised it in 1850. Gambling has become such an important source of revenue for Macau that it has been called the "Monte Carlo of the East" as well as the gambling capital of the world.
Now let's talk about casinos. As of 2016, Macau has 38 casinos, of which the biggest one is The Venetian Macao. Twenty three casinos are located on the Macau Peninsula and 10 on Taipa Island. "They all operate under a government franchise and under a common set of rules." The top casino operators are SJM Holdings, Galaxy Entertainment, and Las Vegas Sands earning revenues of $9.7, $4.8 and $4.2 in 2011, respectively. A wide range of games are available including roulette, blackjack, baccarat, boule, Sic bo, the traditional Chinese game Tan, keno as well as the slot machines.
As for poker, the first introduction of poker took place in 2007 in an electronic table format at Galaxy Starworld casino. The first live poker tournament was the Asia Pacific Poker Tour event held in November 2007. Then, a little while later in January 2008, the government of Macau published the official rules for Texas hold'em poker games. The following year, in February, Grand Lisboa Casino added the first live dealer cash table games. Meanwhile, just a couple of months later, in May 2008, PokerStars Macau opened at Grand Waldo Casino. In the same year, in November 2008, Texas Hold'em Poker opened at the Wynn Macau. Today, Wynn Macau, StarWorld, and the Venetian offer live-dealer cash game poker tables.
Flights to Macau
Now that you've got a brief background about gambling in Macau, it's time to look into the aspect of how to get there. There is an excellent website that checks out the cheapest deals for flights and it is called cheapflights.com. We did some research and established that your flight ticket for an adult travelling in economy class will set you back between $600 and $900. Remember that this journey is not direct and that you are likely to have lengthy layovers. Otherwise, the ticket prices are reasonable and if you fly from London Heathrow, you will make your way to Macau in about 30 hours of travel time. You can certainly make your layovers adventurous and fun by taking some time out to see the sights and sounds of the place where you've landed.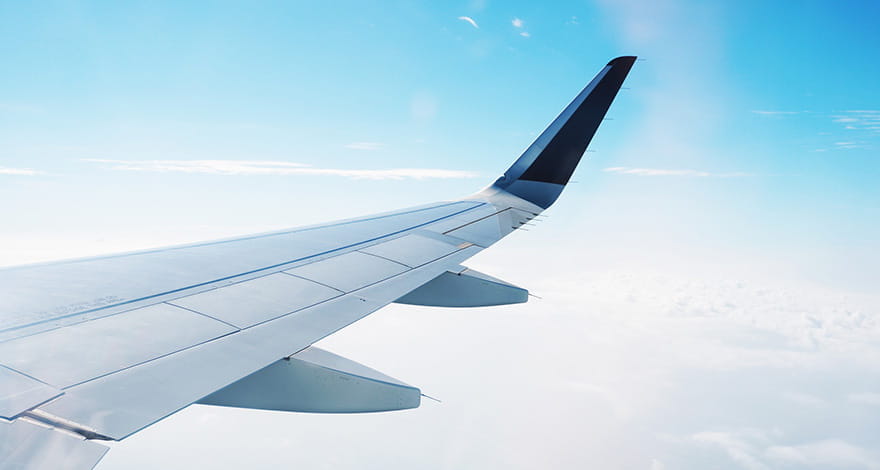 Accommodation in Macau
Finding accommodation in Macau is also relatively simple. You can also choose the form of accommodation to suit your budget starting with hostels, and moving up to larger, more expensive hotels as your accommodation of choice. Looking at hostelworld.com, we found rooms priced in the range of €100 to €110. Hotels at casino resorts will be a bit more expensive with rooms at the Wynn Macau ranging from US$255 to $510. Remember that most of the hotels sell out quite early and you should therefore book your trip well in advance. The prices at these hotels might be a bit steep, but you are very likely to immerse yourself in five-star luxury with bountiful breakfast buffets, swimming pools, spas, massages, and of course, gambling, making Macau the perfect gambling destination of choice for you.
Casinos You Can Visit in Macau
Once you've purchased your flights and found accommodation that you think is suitable for you, it's time to hit the casinos. But which one do you choose from over 20 in Macau? Here, we have a list of some top casinos in Macau. Let's look at them in order:
Wynn Macau: this is a luxury hotel and casino resort with two iconic towers. It features a total of 1008 rooms and suites, around 25,400 m2 of casino space and 5500 m2 of retail space. It has eight casual and fine dining restaurants, two spas, a salon and a pool. It is the only resort in the world with eight Forbes Five-Star Awards for two consecutive years. The hotel and casino resort opened in September 2006 while its second tower opened in April 2010.
The Grand Lisboa: this is a 261-metre tall hotel whose casino and restaurants were opened in February 2007. The hotel was opened in December 2008. The hotel offers 800 gaming tables and 1000 slot machines. The hotel contains 430 hotel rooms and suites. It is the tallest building in Macau and has the most distinctive features in the Macau skyline. This casino was the first in Macau to offer Texas hold'em poker ring games and was also the first to offer craps. Other casinos in Macau now offer this game as a result.
The Venetian Macao: This is a luxury hotel and casino resort which is owned by the American Las Vegas Sands company. It is a 39-story building which is 980,000 m2 in size. It is the largest casino in the world, the largest single structure hotel building in Asia, and the seventh-largest building in the world by floor area. The main hotel tower was finished in July 2007 and the resort officially opened in August 2007. The hotel has 3000 suites and features space for conventions, retail space, and a casino floor. The casino itself features 3400 slot machines and 800 gambling tables. It also has a 15,000 seat Cotai Arena for entertainment and sports events.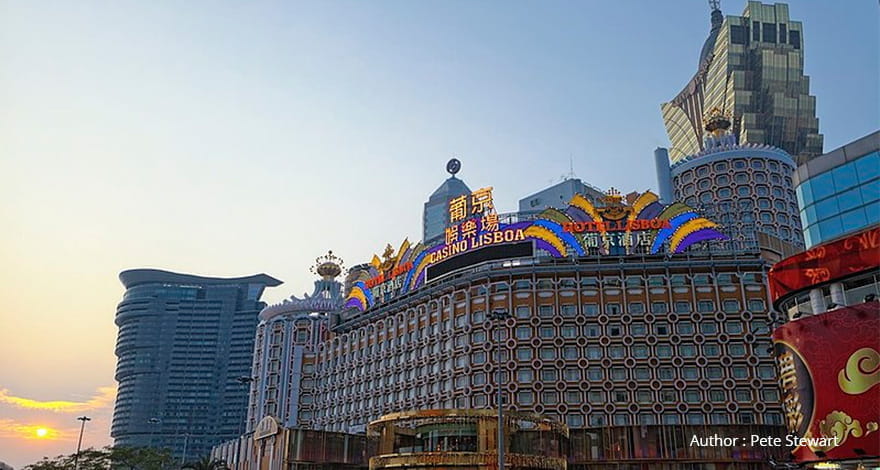 Lifestyle
According to lifestyle.com, there are five amazing reasons to visit Macau and enjoy the lifestyle. The first one is discovering Macau's history. The city is seeped with architecture from its Portuguese colonial past ranging from the Ruins of St. Pauls' Senado Square for its colourfully painted buildings, fountain and mosaic pavement, as well as Mount Fortress, which is the Museum of Macau. In addition to this, the government has facilitated a series of "self-guided walks" which cover the major historic sites and narrow lanes "which lead to a few eye-catching surprises." These routes lead guests to churches, parks, fortresses, museums and galleries, as well as restaurants. Another reason to visit Macau is to sample the food it offers. You have the option to try both traditional Chinese food as well as Portuguese food. In addition there is the option to try fusion food which is a mix of Portuguese, African, Indian, Malay, and Chinese food. In addition to the food, there are other attractions and activities such as the world's highest bungee jump from the 338-metre Macau Tower. There is also Skywalk around the rim of the tower 233 metres above sea level. Finally, you can go shopping in Macau, which specialises in stores for jewellery, clothing, souvenirs, and antiques. A credit card will be the most useful form of payment here.
Conclusion
Now that you have an idea of what to do in Macau, isn't it time you head over there and enjoy a wonderful gambling holiday based on pure play and entertainment? We encourage you to explore the old and the new in Macau and are certain you won't be disappointed with this holiday destination not only for gambling but also from a pure lifestyle and historical perspective that is bound to enrich you with its culture and fine food.