The Biggest Slot Machine Wins in History
When I see a slot, the first thought that crosses my mind is – jackpot! Not that I have won many of those throughout my lifetime, and the ones I got weren't really life-changing or anything… But still, this is an association deeply ingrained in the mind of any slot player worth their salt. The giddy anticipation for that CA-CHING sound is the reason we take to the field again and again, coins in hand – or, considering what year this is, an online balance ready for action! However, the truth is that not everybody would get the chance the hit the big jackpot. There would be little point in gambling if we were assured in our victory, after all. But how big is a jackpot exactly? It is worth it? Well, it's time to find out! Let's take a look at the biggest slot machine wins in the history of the game – and dream a little for our own big day.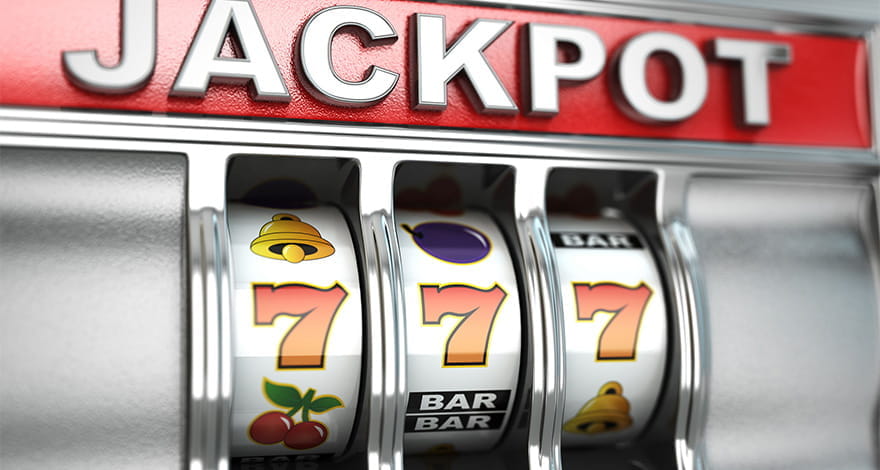 Countdown of the 10 Biggest Slot Wins
Of course, you should keep in mind that judging the value of a win is quite hard – especially with exchange rates being fickle as they are. Still, we will be looking at pure numbers, starting our countdown with the 'smallest' prize in our list of the biggest slot machine jackpots and getting to the largest at the end of our article. Here is just of preview of the mind-boggling wins that we will have a look at.
| Winnings | Game | Player | Year |
| --- | --- | --- | --- |
| $39,719,826 | Megabucks | 25 Year Old Software Engineer | 21st of March, 2003 |
| $34.9m | Megabucks | Cynthia Jay-Brennan | 26th of January, 2000 |
| $27.5m | Wheel of Fortune | Retired Flight Attendant | 15th of November, 1998 |
| £13.2 | Mega Moolah | Jonathon Heywood | 27th of May, 2002 |
| $24m | Mega Fortune | 40 Yeard Old Finish Player | n/a |
| $22m | Megabucks | Johanna Huendl | 27th of March, 2002 |
| $21m | Megabucks | 49 Year Old Business Consultant | 1st of June, 1999 |
| £12m | Megabucks | Elmer Sherwin | 15th of September, 2005 |
| $12,769,933 | Megabucks | Anonymous Woman | 21st of January, 2011 |
10. $12.7 Million (£8 mln) on Your Niece's Birthday
Everybody knows that Las Vegas is the place to be if you want to strike big, and this certainly proves true in our ranking. Sitting at tenth place we have an anonymous woman who was simply visiting her niece for her birthday at the Aria resort – not a bad way to celebrate, indeed! On the way to her room she decided to put $6 dollars in a nearby slot machine, and strange numbers started flashing everywhere!
We take a little pause here, because the slot was of the Megabucks series by IGT – get used to the name, because we will be seeing quite a lot of Megabucks in our rankings. Don't mistake it with the Oregon lottery that has the same name, this is a famous brand of land-based slot machines introduced back in the 80s. They were among the first linked slots to be found at land-based casinos. As you know, this is the equivalent of the progressive games that can make you a slot millionaire at online casinos. Now, the Megabucks isn't a good slot from an experienced player's point of view, but when you hit the jackpot there – well, let's just say that it feels like a win from the lottery.
The lucky aunt could not believe that she had won the jackpot with her 6-coin bet. Her niece actually had to explain to her that she would be pocketing $12,769,933 – almost £8 million at the time! This was basically the jackpot for the entire Nevada, and the overawed winner would go on to claim that she already had plans in place for it.
Paying the mortgage.
9. Over €11 million (£10 mln) on a Sleepless Night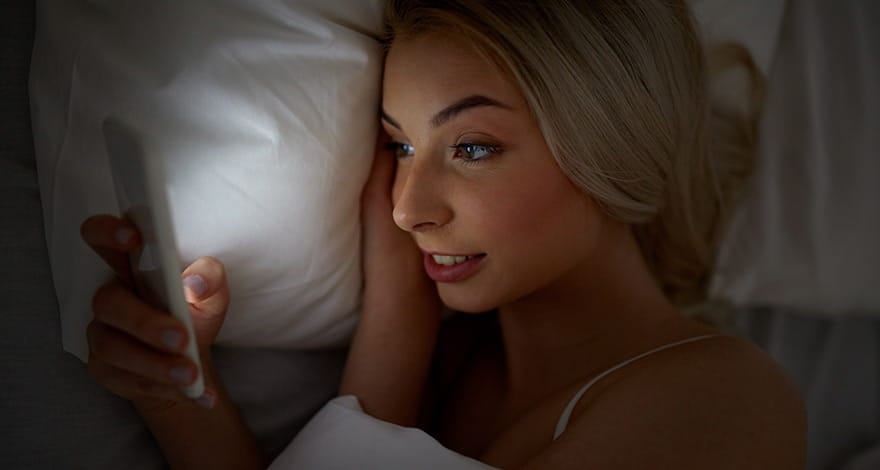 Counting sheep to fall asleep isn't always the brightest idea. A university student in Norway was up for a pleasant surprise when he decided to spin an online slot instead during his own sleepless night. He was a client of the Besson sports section, but since he had logged in at a very late hour, he decided to use up some of the free spins he had received from the online casino.
The student wanted to try out the Mega Fortune slot – if you've read our reviews, then you might know that this game is produced by the well-loved NetEnt studio and is considered one of the best progressive jackpot games out there. He probably thought he was dreaming – and with good reason, considering the ungodly hour! – when he found out he had won €11,736,228.
It is fair to say that the sudden windfall probably didn't help with falling asleep on that particular night…
8. $21 Million (£12 mln) for a 92-Year-Old Veteran
Remember Las Vegas and the Megabucks slot? Well, here we go again!
This time around we have a true record-holder on our books. The probability of hitting the Megabucks jackpot is something like 1 in 10 million – so even Terry Pratchett's famous one in a million long shot won't help you here! However, a Las Vegas gambling veteran managed to beat the odds not once, but twice!
Elmer Sherwin – who apparently does not hunt 'wabbits' – had his first lucky break when he was traveling the country with his wife and stopped in Las Vegas to visit family. The World War II veteran had been a fan of gambling for decades, so he took to playing slots every week – and managed to win $4.6 million on the Megabucks! The sum might seem paltry, not significant enough to get into our list of the biggest slot wins, but it was something else for the time, and Elmer used it to fulfil his life-long dream and travel around the world.
However, he never gave up on slots, and particularly on the Megabucks. Even though money no longer interested him at this age (he was already eight decades old when he won the first jackpot), the man wanted to earn the fame of beating the slot twice. To everyone's astonishment, his diligence actually paid off in 2005. 92-year-old Elmer won the jackpot again – and this time around it was a whopping $21,147,947! Elmer donated a large portion of his winnings to aid victims of Hurricane Katrina and claimed that he isn't sure on which slot he would seek his third big win. However, two jackpots were enough of an achievement – the gambling veteran passed away in 2007, having lived through the dream of many.
7. Another $21 million (£13 mln) at Caesar's Palace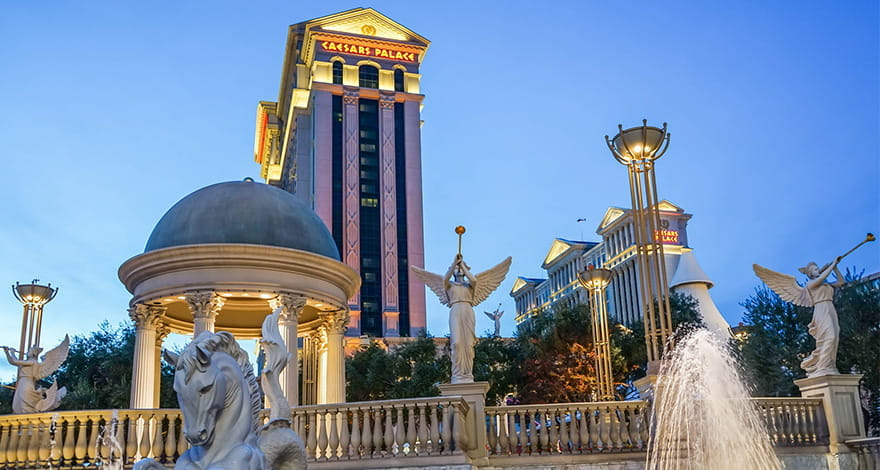 21 seems to be a magic number – another Megabucks jackpot almost equal to Elmer's second win was claimed at the famous Caesar casino in Las Vegas. Caesar's Palace has become an important part from Las Vegas folklore. The famous fountains in front of the casino were once the sight of a failed stunt by famous US daredevil Evel Knievel.
The casino has also become the site of many spectacular gambling wins. Slot jackpots are represented by a 1999 lucky spin of an anonymous business consultant. The lucky sod bet only $10 and claimed a prize worth $21,346,952. Little else is known about this particular occasion since the 49-year-old man wisely elected to remain anonymous, but there are unconfirmed claims that he actually won the jackpot with his very first spin.
Efficient.
6. $22 Million for Johаnnа
Another grand Megabucks jackpot fell in 2002 and was claimed by 74-year-old Johanna Huendl. As you can well see, the lucky winner had no intention whatsoever of remaining anonymous this time around. Considered the fourth greatest jackpot in the entire history of Las Vegas – it was claimed en route to a breakfast table.
It seems that Johanna was spending her vacation in Nevada and decided to bet several hundred dollars on a slot she happened to walk by early in the morning. When it started flashing, the woman thought she had won $2 million – well, bad eyesight can be forgiven at her age! Can you imagine what her reaction was when she learned that she had missed one more digit? Her jackpot was actually worth $22,618,156 – almost £16 million in 2002!
She probably ended up skipping breakfast, too.
5. Mega Fortune Worth $24 Million (£14.9 mln) for a 25 Cent Bet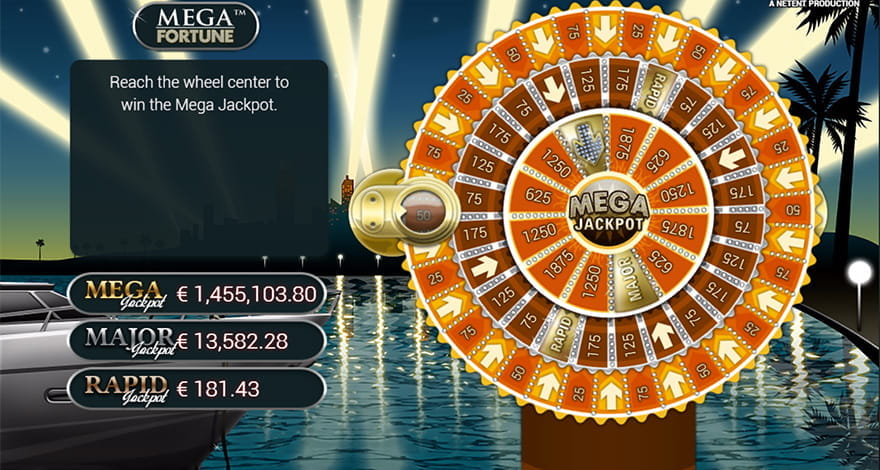 Jackpots can be crazy sometimes. While playing at a Scandinavian online casino, a 40-year-old Finnish man made a 25-cent bet and won over $24 million. The poker face of the experienced card player sure fell apart then – he claims that he laughed and cried at the same time.
The slot he played would be familiar to you – it was Mega Fortune again. If you are noticing a trend, then you are not wrong. If we are talking about the biggest slot machine jackpots, then certain slots usually hold all the records. Of course, you should keep in mind that the record wins have no bearing on the overall profits you can make from a slot – you need to keep an eye on the RTP (Return to Player) rate for that.
As for our Finnish player, he got lucky with a Mega Fortune bonus feature, so the size of his bet was not that important – though it does make for a good headline. Little is known about the man, except for the fact that he was actually a poker player. More's the luck that he decided to try out other games as well. Might make him reconsider his gambling strategy, eh?
4. The Mega Moolah Record of £13.2 Million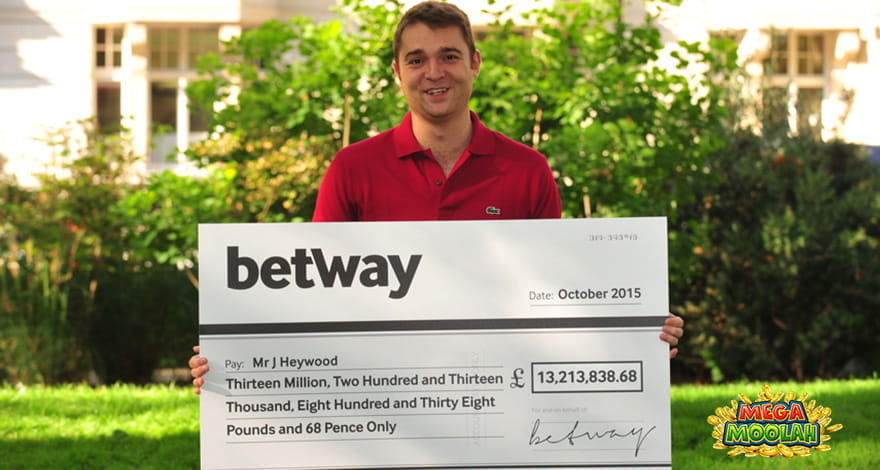 Online slots generally measure up quite well when compared to land-based ones and offer you quite a few pros. When it comes to jackpots, the good old Mega Moolah is the first association that comes to mind if you are following the happenings at online casinos.
The traditional Microgaming slot was all over the news back in 2012, when a British soldier from Cheshire managed to hit the Mega jackpot at Betway. There was a little bit of a frenzy back then, because the jackpot had been growing steadily for quite a while, and more and more players were starting to take notice.
In the end, it was 26-years old Jonathon who managed to crack it. There was much cheer on all sides, even at the casino who were more than happy to make the history books. Mega Moolah actually has not one, but four jackpots on offer at all time, but their sizes are quite different. It must be quite the experience to expect the M-ini or the M-inor jackpot, and to end up with the M-ega one – for Jonathon it meant that he finally got the chance to drive a Bentley!
If you've been following the numbers, you might end up wondering why we've ranked this jackpot in fourth place. Well, we did mention the fickle exchange rates. When it was claimed, the jackpot was worth over 17 Million – in euro. This means that it still holds the title for a biggest online slot jackpot to this day, beating the Mega Fortune one.
3. The Wrong Bet Nets You 27.5 Million Dollars!
We have to be careful when we are placing our wagers, but a mistake at the right time could turn out to be quite profitable. This was the case with a retired flight attendant from Las Vegas, who was visiting the Palace Station and thought she was depositing $100 at a Megabucks – but put in $300 instead!
Before she had the chance to rue her mistake, the woman was rewarded with a jackpot worth a little over $27.5 Million – that was more than £16 million at the time! We're getting into top figures now, as this is currently the third largest jackpot ever won in Las Vegas. As for the flight attendant – who knows, perhaps she bought a private jet of her own? She already had $700,000 at her name from a previous spin at a Wheel of Fortune slot.
2. The $35 Million Source of the Megabucks Curse
But not all of the biggest slot wins make for a happy tale. If you listen to the Urban Legends in Nevada, you might even hear that Megabucks jackpot winners are cursed. As you have seen from our list, there is little proof about the existence of such a curse – but the tale does have a rather unpleasant origin.
At the turn of the new millennium, a cocktail waitress broke all records at the Desert Inn casino. Cynthia Jay-Brennan won 34.9 Million Dollars at the high-rolling casino, one of the highest Megabucks jackpots ever paid. At the time, her prize was worth over 21 Million Pounds!
However, just a month and a half later Cynthia got involved in a very tragic accident. While driving with her sister, her car got hit by a drunk driver. Her sister died on the spot, while Cynthia was left in a coma, and would wake up paralyzed from the chest down. Even though she and her husband have managed to find a modicum of happiness even after the horrible accident, she claims that she would happily give all the money back to get her old life back.
1. The $39 Million Record!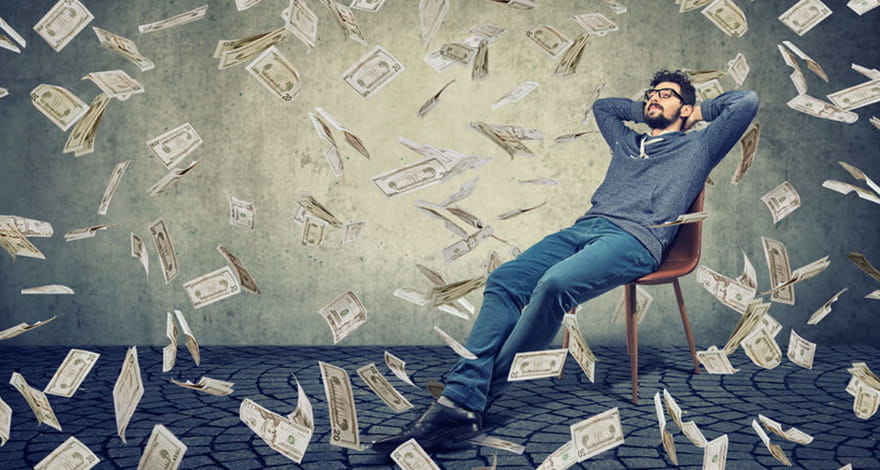 $39,719,826. That's a lot of digits.
To put this in a perspective, with this kind of cash you could buy your own private jet, an entire beach, Taylor Swift's apartment, or more than 1,000,000 acres of land on the Moon (courtesy of Lunarland.com, and not considered a sound investment).
This jackpot was won on the 21st of March, at the famous Excalibur Casino in Las Vegas. The slot was – yeah, you guessed it! – Megabucks. The winner was – well, he elected to stay anonymous. Wonder why, with almost $40 mils on his name. The only known things about him are that he was a 25-year-old software engineer from Los Angeles, and that he bet only $100 before winning the big one. So, if you know any 40-year-old men from Los Angeles, you should definitely check whether they aren't hiding a vast fortune from you!
To this day, the $39 million jackpot holds the record for a slot win in Las Vegas and the world, so it tops our list of the biggest slot machine wins ever. When will it be beaten? Well, that's anybody's guess, but here's to hoping!
And an Honorary Mention…
Well, Katrina Bookman does deserve an honorary mention at least. The unlucky woman was all over the news just a few years ago, when she won the mind-boggling £35 Million on a Sphinx slot machine – if you're interested, our record-breaking software engineer's jackpot was worth just a little over £25 million!
However, to her dismay Katrina found out that instead of a jackpot, she had won… jack squat! There had been a slot malfunction; in fact, the maximum possible win at the game was supposed to sit at just $3,500! Even though court cases continue to this day, Katrina is still waiting for her record jackpot, and odds are that she will have to keep waiting for quite a while yet!
Frequently Asked Questions
Those lucky people have managed to walk away with some net juice profit in their pockets and we're excited for the next future millionaire. Since we've covered the 10 largest slot jackpots ever won, why not get down to some more interesting information related to the topic. Bellow, we'll address some frequently asked questions that players have regarding online slots.
💰 What is the largest sum ever won at a slot machine?
At present, the biggest recorded win is $39,719,826. The eight-digits jackpot was snatched back in 2003 in Las Vegas, Excalibur Casino. The sum was secured at a Megabucks slot machine manufactured by IGT with just a $100 bankroll by an anonymous male. Reportedly, he was 25 years old at the time of winning.
🎰 Are progressive slot jackpots easy to win?
The difficulty of a jackpot is strictly dependable on the type of slot. A Must Fall type of jackpot slot machine that is tied around with a daily or weekly deadline is much easier to win at. A good example of such type slots is the ones powered by Red Tiger Gaming which you can play at Genesis casino.
🤷‍♂️ What is the best way to win on a slot machine?
The best way to win at a slot machine is by using the bonuses and promotions of the casino. For example, if a casino gives you a no deposit bonus or free spins it's a clear green light. The best thing about playing with offers from your chosen casino is that it is costless and risk-free for you.
🤑 Which slot machine wins the most?
Usually, the frequency of a winning slot depends on a few factors such as RTP (return to player) percentage and volatility (also known as variance). Another good indication you can follow is to seek Mega in front of the slot's title. As you can see from our article, all of the biggest wins come from Mega Fortune, Mega Moolah, and Megabucks.
🛠 Are slot machines rigged?
While the reputable and certified casinos are guaranteed to comply with the RNG (random number generator) regulations, there are indeed casinos where slot machines are rigged. For players the fairness of each slot must be secured, thus you should always make sure that the gambling site has been tested and proven safe to play at.
🤞 Can you win a progressive jackpot with a low stake?
It is possible to win a progressive jackpot with a low stake, as proven by the lucky Finnish guy who bagged a staggering $24 million with just a 25cent wager. There're also other examples of amazing wins with small bets in our article, so you're welcome to read it fully.