PayPal Secures Your Payments
If you have always wondered what PayPal is all about, this blog post is ready to answer your question. You will learn more about the services they offer for both individual and business clients, how to open an account and the top online casinos where you can use the e-wallet to make deposits and withdraws. Highly accredited for its reliability and extreme security, PayPal UK also offers various discounts to the members. Look for PayPal deals, and you will discover discounts for Sigma Sports, Nespresso, AliExpress, Aosom, Virgin Wines and other business.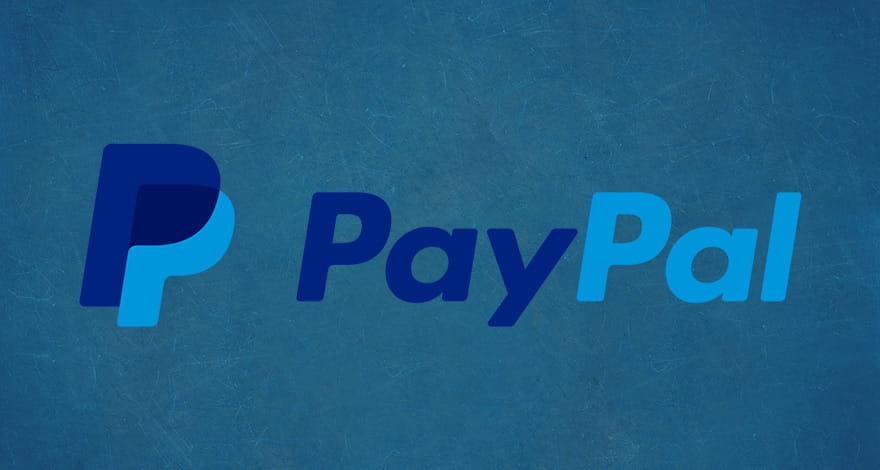 How Does PayPal Work?
For customers:
Perhaps, you have noticed a PayPal logo on the casino platform that you use. Or else, you have been using your credit card for ages but never really considered the benefits of an e-wallet. It is time to enlighten yourself and step up your game. The PayPal UK is a trusted partner for several casino operators and preferred payment technique among the other alternatives as it protects customer data. When you apply the details of your card straight to the website, there is a possibility that the company behind it collects data, although, they are not supposed to do so. On the other side, when you transfer cash through PayPal, the website only receives your name and address details. So, all other information like security code, expiration date and bank number remain under PayPal's surveillance. If you are a person who frequently shops online, you would likely be at raised exposure to threats. There is always a risk that websites storing personal data to be manipulated and misused. Yes, perhaps it takes a higher IQ to hack a national security system, but then it would probably be even easier to decipher the data collected from a casino partner with the standard protection methods.
For businesses:
PayPal offers a few categories of products that integrate well with the individual nature of your business. Predominantly, their offerings are customized for online business owners. Perhaps, the PayPal Braintree service and PayPal Here are the only features compatible with a physical point-of-sale. Besides, all packages contain a control function. Having that said, you would be able to refund customers or track sale targets and your employee's performance. PayPal Checkout is a button that leads customers to the payment flow page. PayPal Plus and Gateway are similar in functionality. Yet, the Plus is aimed at small and medium businesses and is available in the UK as well as Germany and Latin America. It also allows the customer to perform instalments.
| | |
| --- | --- |
| | This type of service is useful for physical locations like grocery stores or restaurants where PayPal account is used to transfer data from a credit card to the bank account of the merchant. The Braintree Control Panel allows you to make disbursements, void a payment, refund a customer and etc. |
| | The option is available for webshop and mobile apps. The smart payment shortcut facilitates the transaction and shortens the time for the customer to complete the process. You can join Checkout to the PayPal Braintree operations. |
| | The link builds a gateway window for the processing payments of all major credit and debit cards. Only accessible for online payments and free of monthly charges. |
| | The offer is available for the SME owners. It allows them to replace the payment selection page with the one that suits them the most. It is only available for online pages. The service also supports payment instalments, and PayPal runs it on the German and Latin American markets as well. |
| | PayPal Here is a reader device for contactless cards. Additionally, the tool comes with an app that allows tax calculating, creating single accounts for employees, creating a product list and following up on your sales by product, time and employee. |
How to Open an Account?
For customers:
Opening an account for PayPal UK is a straightforward undertaking. Here are our sign-up steps to guide you in the process.
Go to their official webpage and select the sign-up button
Select 'Personal Account'
Think of an up-to-date email and create your password.
Provide your address details and read the policies.
Link your bank account to PayPal by entering your credit card details
Ready to shop till you drop!
After completing those steps, you will be able to shop online whenever you see a PayPal logo or the Express Checkout. You should also be able to shop in local stores, provided that they have integrated the Gateway, Here or Plus packages.
For businesses:
If you are a single-business owner or have a full portfolio of investment projects, then you should opt for the business account. Opening an account for business purposes requires a bit of patience as you would need to complete some extra steps to identify the nature of your business. After verifying your email address, a PayPal employee would get in touch with you to discuss additional identification information. Though, here is what you would need to do to create an online account.
Select the sing-up option from PayPal's webpage
Go for the 'Business Account'
Enter business email and password
Provide your business contact information
Read user-agreement, privacy and electronic communication policies
Share about your business by entering the employer ID number (EIN).
Enter your website address if you have one
Identity information would be required for final verification
PayPal will send you an email to verify your information
You are all set up!
*A few details on here. Since it is the business portal of PayPal, during step three you can either select PayPal Payment Pro, Standard Payment or Express Checkout. The last two services are completely free of charge while the Payment Pro package costs £20 per month.
Top 5 Casinos to Pay with PayPal and Payment Limits
Limits vary substantially among casino operators. Moreover, some casino platforms do not offer the PayPal service, though, you would still find an alternative e-wallet to use like Skrill and Neteller. Although, PayPal is supposed to be a free service and many casinos do not charge additional transaction fees, there are some other casinos that would also add a 3.5% fee on PayPal transactions. PlayOJO is such an example. Still, they offer a deposit calculator that estimates the total sum. When talking about limits, it is important to mention that non-verified PayPal accounts would probably have a lower limit range. If you would like to increase your limit, you must verify your account by confirming your bank and adding a credit/debit card.
| Casino Reviews | Deposit Limits | Withdraw Limits |
| --- | --- | --- |
| Betway  | £5,500 | £2,500 |
| | £5,500 | £2,500 |
| PlayOJO | £5,000 | £5,000 |
| Betfair | £6,000 | £10,000 |
| BetVictor | £50,000 | £32,500 |
| Casino.com | £10,000 | £15,000 |
| All British Casino | £10,000 | £50 |
| PartyCasino | £10,000 | £15,000 |