Slots Are More Refreshing Than Socks – Find Out Why!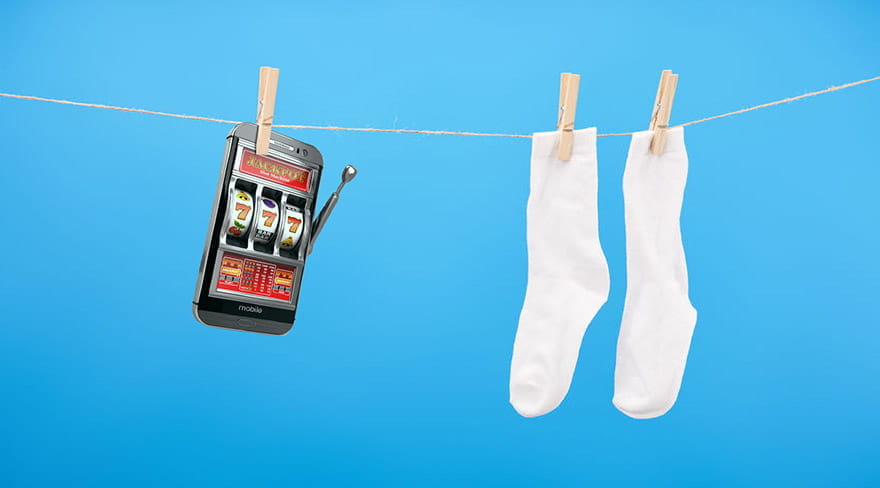 Few things in life are more refreshing than putting on a new pair of socks. Forget grabbing an old bobbly pair from the draw that will inevitably have holes in them. Instead, think how satisfying it is when you open a brand-new pack and slip your tootsies in the new, never-before-worn fabric. Let's take a moment to consider something that is even more stimulating than new socks. It may surprise you to know that slot machines beat that new sock feeling in no fewer than six ways. In this article, we'll explain how and why slot machines are more refreshing than new socks.
1. The Simplest and Most Fun Casino Games
If you are new to online slots, prepare to be blown away with the selection of games you can choose from. Online slots feature outstanding graphics and captivating sound effects that bring the games to life and draw you into the action. Video slots also boast exciting and imaginative bonus games and special features, that not only make the gameplay super exciting and fun but also give you the chance to stack up some serious winnings.
One of the most astonishing things about slots is how incredibly simple they are to play. They are simple games of chance. As such, you do not need to learn complicated rules, strategies, and betting options to play. There are games such as blackjack which require a level of skill. To win, you need to understand a series of optimal moves and actions to play your hand. Slots, on the other hand, require no skill. You only click and play. So, they are an ideal game for newbies at online casinos. Their fun, engaging gameplay coupled with the potential for big payouts gives them a wide-reaching appeal, with experienced VIPs and seasoned pros also counting them among their favourite games.
2. Slot Machines Offer Life-Changing Prizes
Slot machines have the power to change your life, and what could be more refreshing than that! Games which feature progressive jackpots are widely available at online casinos. Such slots are linked, and a portion of every bet made is added to a jackpot pool. The interesting thing is that jackpots are triggered randomly. So, every time you play a jackpot slot, you have a chance of hitting the big prize. The prize pools can build to millions of pounds, and a single spin is all it takes to crack the jackpot.
One of the best-known jackpot slots is Microgaming's Mega Moolah. The fun animal-themed game features a 4-level bonus game. Spin the wheel, and you can win the mini, minor, major or mega jackpot. The mega jackpot always starts at £1million and has notoriously made many players millionaires. In October 2015, a British soldier struck it lucky. With just a 25p bet, Jon Heywood pocketed a whopping £13.2million. The win was the highest ever paid from an online slot and set a new Guinness world record. Then in September 2018, the impressive win was beaten again. This time, the lucky player bagged an astonishing 18.9 million euros, equating to around £16.9 million. Just think how many new socks you could buy with that!
3. Slots Based on Every Theme Imaginable
You would be amazed at the diversity of themes that can be found in slot machines. Whatever your interests, you can be sure to find a game that is themed around topics that intrigue you. From fairy tales to football, mythology to magic, there is something to suit all tastes. Imagine it's raining cats and dogs outside, you can beat the blues with summer themed slots, packed full of sun, sea and bikini-clad babes. If you long for adventure, you can journey to far off lands without even leaving the comfort of your home. With arctic ventures, wild safaris and ancient-Egyptian expeditions, you can experience the thrill of adventure anytime the mood takes you.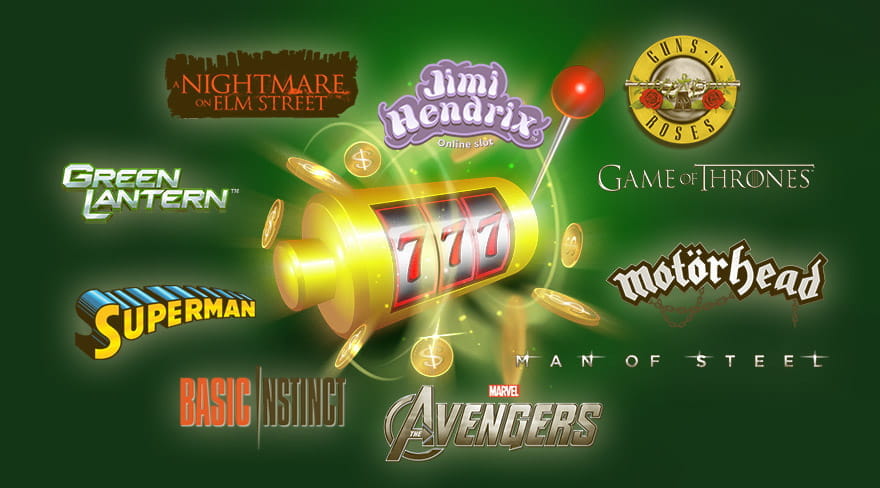 Thanks to licencing agreements, slot developers have created some legendary games based on well-known TV shows, movies, musicians and other well-recognised themes. What could be more magnificent than seeing the characters from your favourite TV shows come to life with exciting bonus features? Or how about hearing your favourite songs pumping out as iconic pop and rock stars spin on the reels? You can take a trip down memory lane with nostalgic old-school branded games such as The Flintstones and Top Gun. Or delve into the realms of current hit TV shows and films, with slots such as Game of Thrones and Vikings.
4. Free Play and Bonuses
If you want to play casino games without breaking the bank, then slot machines offer the perfect solution. Pretty much all slots have adjustable coin values and bet levels, meaning you can set the bet to suit your budget and style of play. If you want to bet hundreds of pounds per spin, or if you would rather play with pennies, the choice is yours. With the bulk of slots, you can also play for free online. Of course, while you miss out on the thrill of potentially winning real money, playing for free is a great way to try before you buy, and helps you to decide if a game ticks the right boxes for you before you play with your cash.
Another highlight of slots is that casino bonuses are designed with slots players in mind. While there is no shortage of welcome bonuses up for grabs at online casinos, you will often find that they heavily restrict the games you can play. In many cases, tables games are limited or excluded altogether. Slots, at the same time, are much more frequently included in bonus conditions, meaning you can get great value for money, more playing time and more chances to win. You will also find that many casinos offer free spins bonuses, again ideal for playing slots.
5. Gaming on the Go
It is hard to tell a time when we did not rely on our mobile devices. From ordering the weekly shop to watching TV, they make so many things in life much more convenient. Given our ever-growing love affair with mobiles, it comes as no surprise that we want to play slots on our mobiles too. Perhaps what is surprising is how good playing slots on the go is. You may think that slot games would lose some of their appeals when paired down on to small display screens. Nothing could be further from the truth.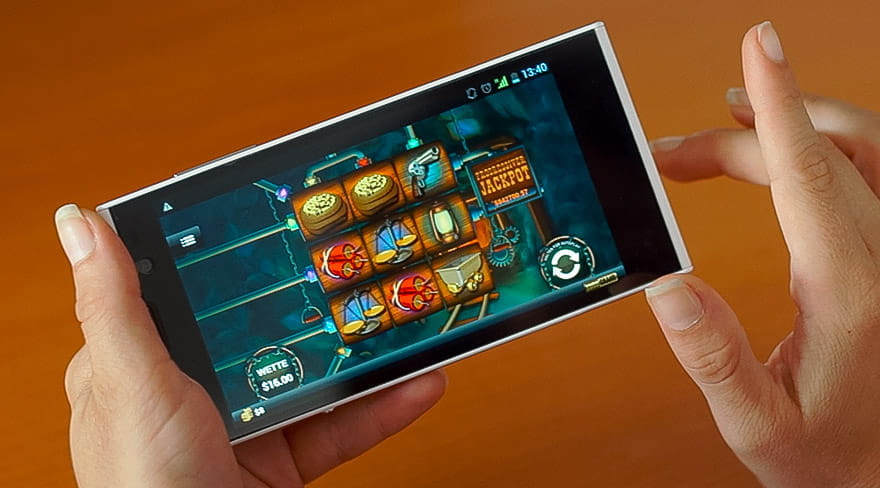 If anything, playing mobile slots is more engaging and immersive than playing on a pc or laptop. Mobile slots are designed for the touch screenplay, which makes them even more interactive and engaging. The layout is also simplified to avoid a cluttered display, with only the essential functions displayed as you play. Mobile slots are created with a responsive design, which makes them compatible with virtually all Android and iOS devices. You can even play directly in your browser without needing to download an app. You can grab your phone or tablet and play your favourite slots anytime, and anywhere the mood takes you. Be that waiting for the bus to work, up to a mountain or sitting on a beach, anywhere you have internet connectivity; you can enjoy the thrill of real money gaming.
6. New Games Constantly Being Released
There are thousands of slot machines that you can play online. That does not mean that game developers are resting on their laurels. Every single month, new slots are released at the best casinos. As such, there is always something fresh and new waiting for you to try out. Game studios are constantly pushing the boundaries with their new game creations. New slots boast some of the most outstanding graphics and sound effects imaginable, creating a real treat for the senses.
Countless game developers are competing for your custom. And in such a competitive market, their games have to stand out from the crowd to be successful. Every player has their favourite slot, and game studios know that they must be imaginative, creative, and inventive to make slots that will grab the attention of players. As such, you will find that new slots boast more innovative and engaging bonus rounds and unique features. ever Brand spanking new games will blow your socks off and guarantee that there is never a dull moment when you play slots online.