Game of Thrones 2019 Betting
The North, the Vale, the Riverlands, the Stormlands, the Reach, the Westerlands and Dorne – these seven kingdoms in the Game of Thrones (TV series) are now assembled in one unified arena – Westeros. There are plenty of uncertainties and the movie will be really intriguing but the real question is 'Who will rule the 7 Kingdoms'? Game of Thrones punters and gamblers from the UK are betting now and this Slots.info post is all about the best British casino to place your bets. Meanwhile, we will give you some tips and tricks on how to perform better in your betting endeavours. It also depends on the British gambling site where you are playing but there will be more info on that further in this post. So, let's get started from what is known about the last season of GoT and what this unified kingdom is all about.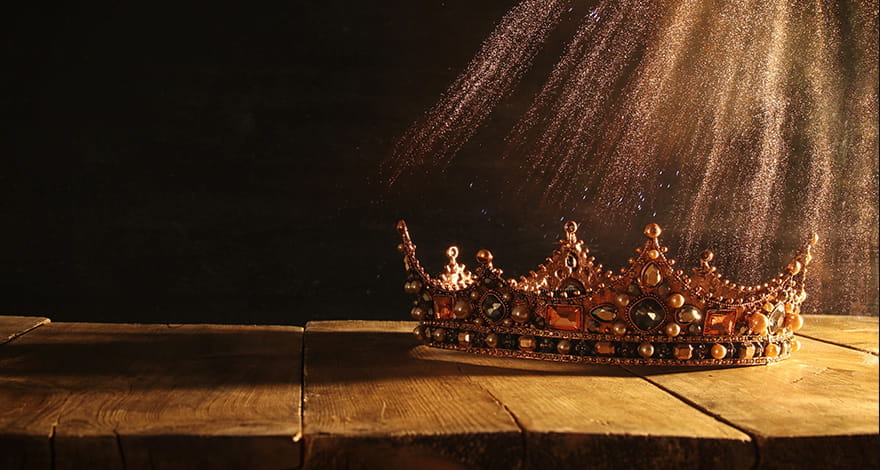 'Unwrapping' the Mystery of Game of Thrones Season 8
Talking about the TV series themselves, it is worth mentioning that they transformed into one of the most famous and watched movies in the UK. One knows that the popularity of GoT spread throughout kingdoms and beyond while in just about 4-5 months we will be able to enjoy the eighth and final season of this fantasy. There is very little known about Season 8 of Game of Thrones but we could unfold some mysteries. According to informal sources, there will be a real clash of kings and battles of dragons. It will be a battle of the living and the dead. We might see an alliance between Daenerys Targaryen and Jon Snow with Cersei. Shall we? Or, will the believes be justified that Jon will become the king of Westeros?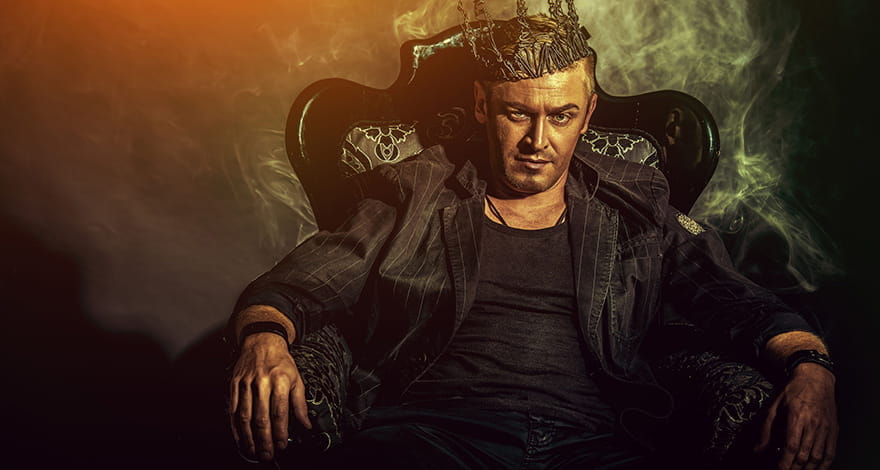 The outcome is uncertain but it will be epic and that's exactly what triggers UK's most passionate gamblers to go on an epic Game of Thrones betting adventure. Stay tuned until the bottom line of this blog post to find out all the essential information on how to place your Game of Thrones bet online, including odds and the most famous markets in the UK. If you want to learn more about the hidden storyline of Season 8, there are already some video trailers out there, so we could recommend this and that. The HBO drama started in 2011 which is quite some time ago, and, can you imagine how close is the final season? The best thing is that if you would like to bet on who will rule Westeros – you can do it now, and we will tell you how and where!
Who Will Rule the Seven Kingdoms at the End of the Final TV Episode of Game of Thrones?
UK's best betting opportunities include a couple of bookmakers and we will turn your attention on William Hill. It is a really enticing place among the Game of Thrones punters and there are many reasons why. The betting opportunities are a lot and the stakes vary from bookmaker to bookmaker, as is the time to place your bets. It is required to do it by the end of the final TV episode which should be not that far from the premiere in April. On the other hand, it is a kind of sad that we will have just 6 episodes in the final season. There are also rumours that these episodes will be supersized so there will be more time at your disposal to change your betting approach. Anyways, what you need to do is to guess the character who will rule Westeros from the Iron Throne.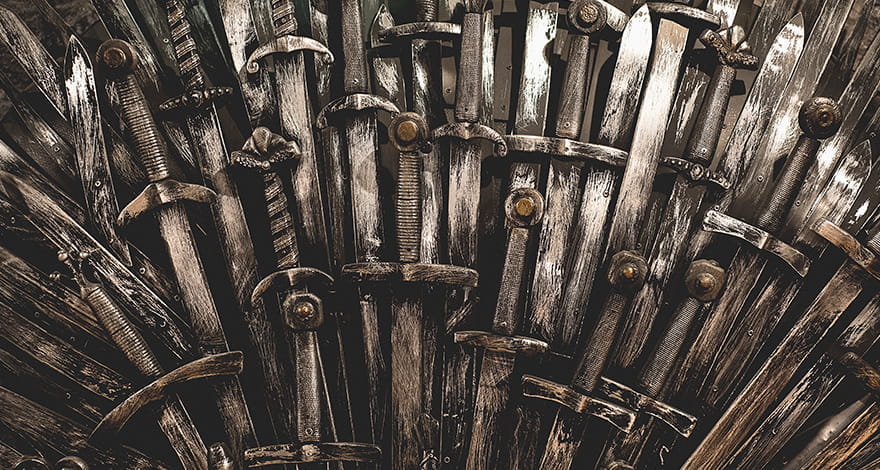 GoT Betting at William Hill and Other UK Bookmakers
Game of Thrones Season 8 will be a great mystery and therefore the betting options are great too. William Hill offers 23 different bets to be more specific. At the moment, the odds for Daenerys Targaryen are 4/1 and the situation is exactly the same for Jon Snow.
To determine the overall stakes, you will need to comply and read the full William Hill's T&Cs and Betting Rules, but we can tell you that these are the only two bets with the smallest odds. If you think that you are the UK's highest stakes player, then challenge yourself and place a bet on Gilly, Theon Greyjoy, Jaqen H'ghar, Yara Greyjoy, Brienne of Tarth or Melisandre, each with 100/1 odds! That's pretty risky, ain't it?
All other Game of Thrones betting odds vary from 8/1 to 80/1 and we listed the complete agenda down below. Meanwhile, the interface of William Hill is very intuitive and easy for orientation. Once you select your bet, it will appear on the right-hand side in a column, also known as the bet slip. From over there, you can adjust the size of your bet which will immediately return the estimated stakes. Gamblers can easily see the total stakes automatically calculated, just like in the other bookmaker sites. Now, check out the complete Game of Thrones betting opportunities at William Hill, including the odds as of December 2018:
Bran Stark – 11/10
Daenerys Targaryen – 4/1
Jon Snow – 4/1
Sansa Stark – 8/1
Cersei Lannister – 9/1
The Night King – 10/1
Tyrion Lannister – 10/1
The Children of The Forest – 12/1
Arya Stark – 14/1
Gendry – 16/1
Samwell Tarly – 25/1
Jaime Lannister – 33/1
Euron Greyjoy – 40/1
Varys – 50/1
Hodor – 66/1
Petyr Baelish – 66/1
Ser Davos Seaworth – 80/1
Brienne of Tarth – 100/1
Gilly – 100/1
Jaqen H'ghar – 100/1
Melisandre – 100/1
Theon Greyjoy – 100/1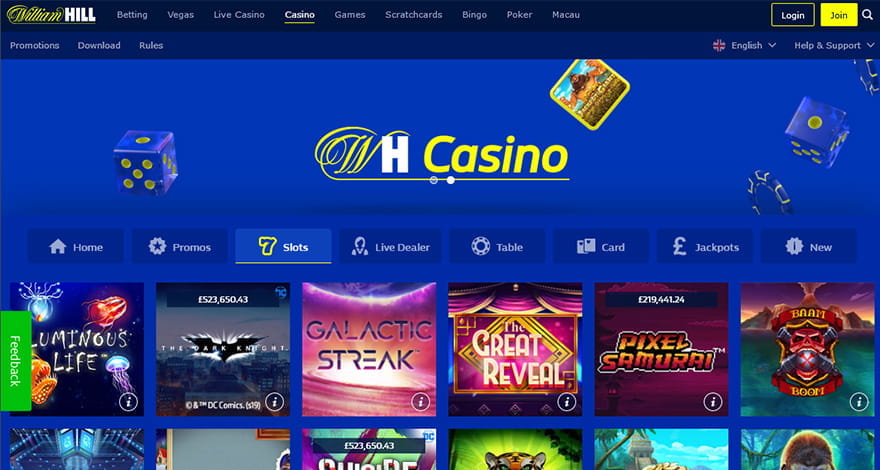 There are other bookmakers in the UK who offer slightly different bets and odds. For instance, you could find a single bet on Game of Thrones as low as 2/1 for Bran Stark to be the King of Westeros. There are even other bookies that offer some quite unreasonable bets like 1000/1 odds for Ed Sheeran to be the ruler of the kingdom or unexpectedly, 500/1 odds for Gilly. This is quite a significant difference from the Game of Thrones betting odds at William Hill. The important thing is: what do you think – who will rule the Seven Kingdoms at the end of the final TV episode of Game of Thrones?
How to Make the Best Game of Thrones Betting Bet – Tips and Tricks
There is no possible way to be 100% sure in the outcome of Season 8 except if you are David Benioff or D. B. Weiss. With that in mind, we will provide you with a short list of tips and tricks on how to improve your Game of Thrones betting skills and performance. Here are a couple of classic ones, for just in case. So:
Tip 1: Make sure you know very well the storyline and legacy of Game of Thrones. It originates from 2011 and there is plenty of information to be aware of. This is essential for making the right decision about odds and what could happen to the characters involved. You may not be the director of the movie but the odds to make a right guess are almost zero if you plan to start following the storyline from the Game of Thrones Season 8 series. The same applies to all other types of sports betting bets – just make sure that you place your bets on sports that you are following or that are your most favourite ones.
Tip 2: Follow the 'Bet less – Win more' rule. It may sound quite unreal but that's not the case if you are inexperienced or you do not bet very often. It certainly is possible to win more by making smaller bets. It's only necessary to consider how much money you could win from your Game of Thrones betting bets. Choose bets with smaller odds and therefore with smaller stakes. Also, choose smaller amounts like £0.5, £10 or so. It is better to choose about 5 of your most favourite bets and bet small, which will almost certainly guarantee you a win.
Now, on to the more sophisticated tips and tricks for advanced players. For this, we will suggest that the Game of Thrones drama is one of your favourite pastimes and you know every single character, the storylines, the battles, etc. So, here is only a short enumeration of the tips and bits of advice that you could always use when you place your Game of Thrones bet online:
Advice 1: Place the highest of your bets very shortly before the end of the final 6th episode of GoT;
Advice 2: Keep checking out all the Game of Thrones blogs, news and magazine for the best up-to-the-minute info and feedback.
Advice 3: Organize your bets in a chart and put it off aside so you can keep track of all the changes that you make.
So, that's basically it. Who knows how much you could win if you really get lucky? Consider these tips and tricks as just another guide on how to boost your luck when making a bet on Game of Thrones. If you think of yourself as an even luckier player and you love the true UK casino challenges – we have another awesome idea. It's about playing the video slot Game of Thrones at the best British online casinos and we will tell you a little more about this right next.
Try the Game of Thrones 243 Ways Video Slot by Microgaming!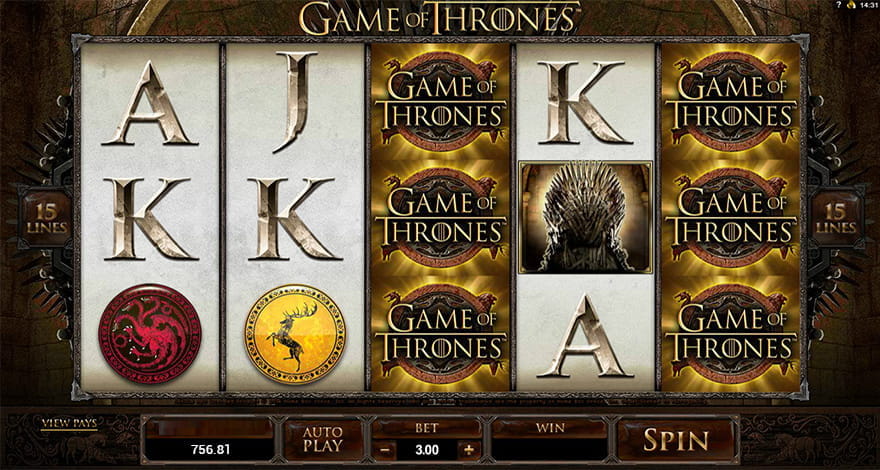 This wonderful Microgaming release appeared in the very beginning of 2015 and it comprises a little bit older story. Actually, this video slot includes nuances of Westeros and Essos and it was inspired by Season 5 and Season 6 of the fantasy drama. As you could already suggest, this video slot is based on an epic and fantasy theme, as well as quickly transformed into one of the best Microgaming games. Nowadays, it can be played in a wide variety of UK online casinos. If you plan to try your luck on it, we highly recommend to read our complete Game of Thrones 243 Ways slot review. You basically have all the important information on a single page! From an in-depth analysis of the free spins and bonus rounds to an explanation of the bonus features and what is the betting range – there is all that and so much more in the review!
Where to Play GoT 243 Ways Video Slot?
So, let's say you placed your most favourite bet on Game of Thrones and you can't wait until the end of the final episode to see who the ruler of the 7 Kingdoms will be. What better way to fulfil your need for Game of Thrones betting surprises other than playing a video slot with the same name and in the same place? Unluckily, William Hill Casino does not offer the Got 243 Ways slot by Microgaming but luckily, you have this game available in over a dozen other amazing UK sites. Check them out on the list and find your most favourite place to play. Each of them is a safe place to play licensed by the UKGC and has an irresistible welcome bonus that is worth taking advantage of. It offers you a really awesome start. However, we could highlight 4 of these casinos that you need to put high on your list of preferences. Here they are, of course, with a little bit of information on their welcome bonuses:
The Grand Ivy Casino: £1500 bonus money + 100 bonus spins
BetVictor Casino: £50 bonus money
Casumo Casino: £300 bonus money + 20 bonus spins
If We Place a Bet, What Would It Be?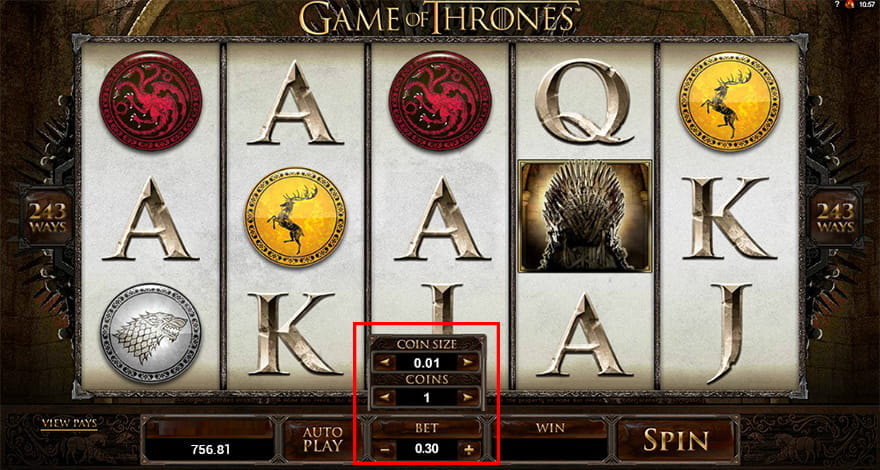 There are so many opportunities for Game of Thrones betting that it is hard to make the right choice. Nobody knows the outcome and who will sit in the Iron Throne at the end of the 6th episode of the final season of Game of Thrones. One thing is certain – we will all know this year. But it's now the best moment to get your luck in your hands and place your favourite bets. If this was us, perhaps the highest bet would go to Daenerys Targaryen! It would be something medium like £15 while £5 would go for Cersei and Jon Snow each. You never know… this fantasy drama is so epic that everything is possible! Till next time and let us know what would be your greatest Game of Thrones betting!
Commonly Asked Questions About Game of Thrones Betting
What is Game of Thrones 2019 betting?
What is Game of Thrones betting is a popular market among punters in the UK. The show has a massive fanbase in the United Kingdom and around the world, so the odds of these betting markets are updated quite often. If you place a wager and guess right, you get paid by the sportsbook.
Can betting who wins Game of Thrones be profitable?
As one of the hottest markets for bettors, it sure can be fairly profitable provided that you know your stuff. Even stealing a glance at the Game of Thrones odds is telling enough of good the potential payouts can be.
Can I play Game of Thrones 243 Ways slot free?
Unlike most things in life, the Game of Thrones 243 Ways slot can be enjoyed for free (can I get a hooray from all GoT fans?). Try the free GoT demo on our page or a licensed online casino that offers it in its games selection.