Slot Tournaments – How Do They Work?
What are slot tournaments? Slots are among the least competitive games you could think of – just how does a tournament work? Well, there is actually nothing complicated at all. You compete against the other players by simply spinning your slot. At the end of the tournament, the player who has accumulated the most winnings receives the grand prize. That's the gist of it – the rules rarely get more complex than that, and there is no specific preparation required other than getting familiar with the slot you will be playing in advance. We'll cover everything that you need to know in the next few paragraphs. We'll also talk about online slot tournaments which can be a tad more complicated.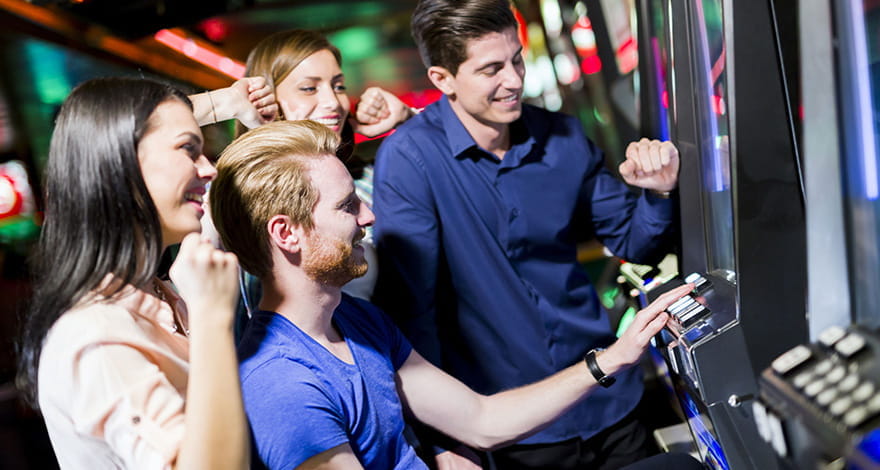 Basic Format of a Slot Tournament
When on a night out at your favourite casino, you may have noticed a portion of the venue blocked by ropes, and a number of people spinning the slots at a furious speed. That's how a slot tournament looks from the side.
In a slot tournament, you usually receive a number of credits from the casino, and have a set amount of time to play through them. Your wins are tracked, and the player who has accumulated the most coins – or points – wins the tournament.
Such tournaments create a great sense of camaraderie as they gather slot fans from all over the region – but there is little time for interaction during the tournament itself, as you have to focus on your own slot. This means that there is no direct conflict, and you shouldn't expect a battle royale of some sort. Of course, an obnoxious loud-mouth might ruin your fun from time to time. Sadly, you will encounter such individuals in all alleys of life, including casinos where you're supposed to relax.
Are Slot Tournaments Free?
Wait, if the casino is giving you credits, is the tournament free? Well, you know what they say about free lunch.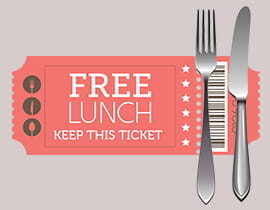 In most cases, slot tournaments have a fixed entry fee – a 'buy-in'. It would be something like £25 – £50. The funds gathered this way usually make up the prize for the tournament winner. Most players grow quite fond of this system, because this actually sets the limit on how much they will spend gambling in advance.
Sometimes, casinos do organize free slot tournaments. Those are great, of course – you get to play without any investment, and might just nab the prize! The casinos usually view such tournaments as a means of attracting more regular customers, and you should expect much lower prizes than in paid competitions.
Additionally, many casinos organise private tournaments for their more loyal customers. You can enter those only upon receiving a special invite. The quality can vary across most venues, but casinos with strong brand usually tend to make those impromptu competitions memorable and fun for their regulars.
Rules, Tips and Strategy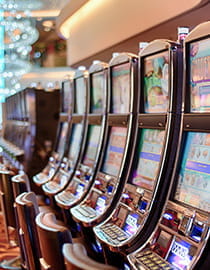 Under this basic format, slot tournaments are determined solely by luck. This is fine – after all, the history of slots shows that they got so popular because they didn't require too much skill in the first place. That said, experienced players do hold certain advantages which might mitigate their luck to a degree. Playing at a slot tournament differs from regular games because you are not using your own money – this means that you should bet as much as you can! Considering that only your wins are calculated, you would maximize your chances if you play through as much of your budget as possible.
This might seem like a silly suggestion, but keep in mind that you have a set time limit, and there is a certain physical overtime required to insert your coins and pull the lever. A lot of inexperienced players lose speed as they grow tired, or simply stick to their casual tempo – this is a mistake, because any credit you fail to wager contributes nothing to your final result!
Another mistake players do is to lose time celebrating their wins. Of course, joy sometimes overwhelms you, and it isn't bad to voice it, but the clock does not stop ticking only because you scored a good win, and the other players are also racking up their results.
The same basic principle applies to online tournaments, of course – things might be a little more innovative there, but you should maintain a constant speed and use up as much of your allotted budget as possible within the timeframe. This means that spending a little time before the tournament to get familiar with the slot you will be playing on and trying out the controls for yourself will prove invaluable in the long run.
Online Slot Tournaments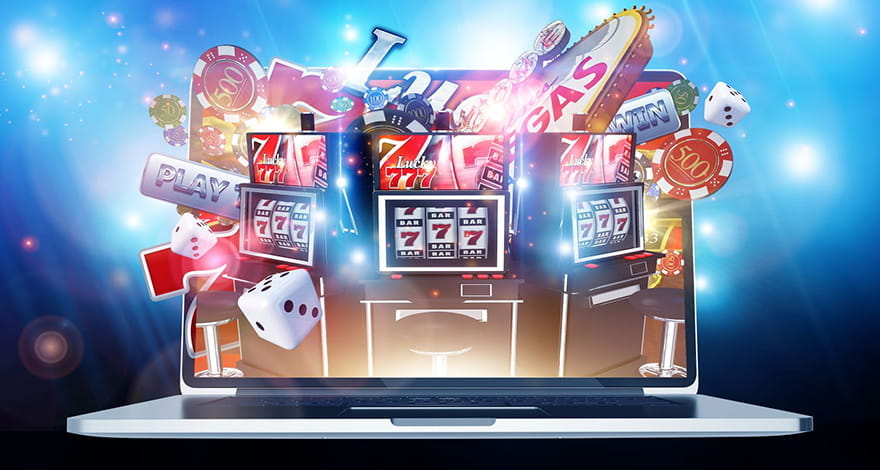 Online operators have also been playing attention to the success of the slot tournaments and trying to adapt them to the pc platform. Some casinos like 32Red hold regular tournaments on specific online slot games, while others like Royal Panda organise thematic promotional campaigns at different times of the year.
Online slot tournaments can break from the basic mould described in the above paragraphs. Sometimes they don't even have a set time limit – after all, this can be a hassle for many of the participants. Once more, there might be an admission fee required, but there are also alternative variants.
Certain tournaments take place over longer periods of time, and don't award you with free credits in advance. Instead, you accumulate score with your normal playthroughs. At the end of the tournament – which can be a 20-minute session or a 1-month slog – the best player is awarded with a cash prize.
Notice the use of the word 'best'. If an online tournament breaks from the set mould of playing through a number of credits, the win conditions might change too. Sometimes the players accumulate points by scoring a streak of wins – this is a good format, because it means that it doesn't matter how large your bet is!
Avalon, Tomb Raider and Starburst are among the more common titles you can expect to find listed for tournaments.
Other Types of Online Slot Tournaments – the Terminology Explained
If you like to change your online gambling venues, you might encounter more innovative tournament variants. Here are some of the main types:
Signup Freeroll: this light competition is a good way to get to know your way around your new online casino. Some operators organise such events as a little extra to the welcome bonus that you receive. However, you shouldn't expect a large prize pool. Usually it is only the new players that get to take part for a £50-£100 first place reward. More importantly, such events might secure you a free invite to other tournaments with more lucrative prizes. Take advantage of such events and use them to see what a tournament feels like and whether you enjoy the casino's format.
Scheduled Tournaments: your basic slot tournament. It is advertised in advance, and you need to register before the beginning and play a buy-in fee.
Sit and Go Tournament: Those are open-seat tournaments. There is a limited number of places, and you need to sign in to take one. As soon as all the seats are taken, the tournament kicks off – but keep in mind that sometimes there can be a significant wait before enough players are gathered.
Sit and Go Tournament: Those are open-seat tournaments. There is a limited number of places, and you need to sign in to take one. As soon as all the seats are taken, the tournament kicks off – but keep in mind that sometimes there can be a significant wait before enough players are gathered.
Comped Tournaments: The term might be familiar to some of you. Comp points are loyalty rewards that some online casinos give you for playing on their games with real money. As you can imagine, these slot tournaments are the equivalent to the VIP events we mentioned above, where only loyal customers are invited.
Reloader Tournaments: Those are the equivalent of 're-buys' in poker tourneys. In such tournaments, the buy-in allots you specific time for play, but you can Rebuy for an additional fee and start over if you bust out. Such tournaments are usually featured with Microgaming slots.
Extender Tournaments: similar to the above, but you get the chance to buy Add-Ons here. The Add-Ons boost your final score. Most players choose to take up this option if they want to maximise their odds of winning, but it is perfectly fine to ignore it if you trust in your luck.
Survivor Slots Tournaments: This tournament uses one of the most competitive formats and introduces an elimination phase. There are different rounds, and only the winner from each stage can move on the face the rest of the winners. Rebuying or adding on is not allowed.
One-shot Tournaments: These are single-elimination tournaments. You get a single shot at qualifying for the next stage – there are no rebuys, no add-ons, and no mercy. The battle here is fiercer than the competition for jobs in the UK!
Frequently Asked Questions About Slot Tournaments
We hope you found this review of slot tournaments useful. To ensure that we covered everything that you need to know, we researched what questions players ask about the topic. To end this blog post, we have compiled the most frequently asked questions and provided the answers for you.
🤷‍♂️ What is a slot tournament?
A slot tournament is a competition against other players. You play a specified slot game within a certain timeframe and with a certain number of casino credits. At the end of the tournament, the player with the most accumulated winnings gets a prize.
🤔 How does a slot tournament work?
A slot tournament works as a competition between slots players. For a set period, any winnings you amass from playing a certain slot will be tracked. Once the tournament ends, the player with the most coins or points wins the tournament. You can find more details about the basic rules of slot tournaments in our dedicated section.
🤼‍♂️ How to play in a slot tournament?
You play in a slot machine tournament in a land-based casino, you should spin as many times as possible within the set time limit and credits. To play in an online slot tournament, the basic rules are the same. You should check the operator's promotions regularly to find out when slot tournaments will take place and opt in to play.
🙌 How to win a slot tournament?
Slot tournaments rely on luck. Yet there are some winning tips that can help you improve your chances. These include betting as much of the allotted budget as possible. Another tip is to maintain a constant speed, so you do not waste any opportunities to accumulate winnings.
🎰 What is a free slot tournament?
A free slot tournament can be entered without spending any of your own cash. Free tournaments can be included as part of a casino's promotional offers. Some operators also provide free slot machine tournaments as a loyalty reward for existing players.