Top 10 Slots that Don't Exist: Gambling Fan-Fiction
Let's face it – we love slots. The spinning reels are a great way to relax and forget about our daily lives for a little while. They take us on a trip through other worlds – though it is best if there is a jackpot waiting at the end of the journey! Of course, we want our favourite characters to join us on our trip and help us win. Looking at the immense video slot selection that can be found online, it is hard to imagine that there is still something missing, but you would actually be surprised to learn how many popular francizes are yet to grace the reels. Without further ado, let's take a look at our top 10 slots that are (yet) to be made!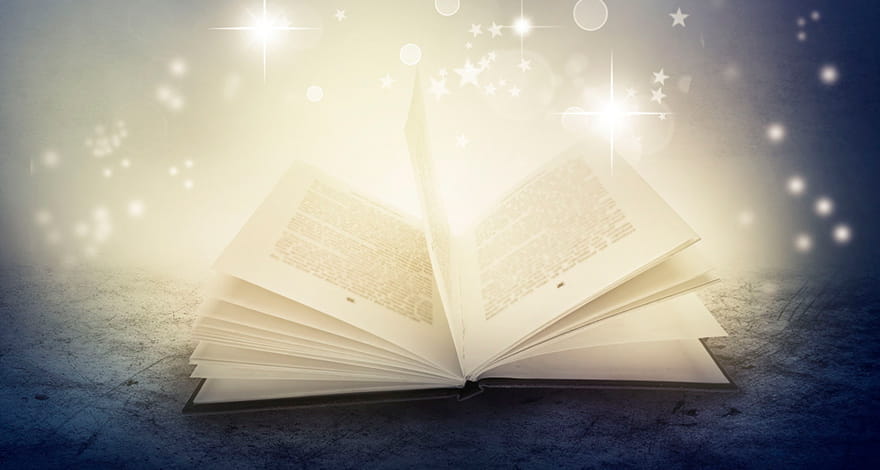 Casino Royale – Where Is our 007 Spin?
Let's start with the obvious one – why isn't there a Casino Royale game yet? James Bond is an amazing character who simply needs to get his own slot. Throughout the history of the franchise some great actors have donned the mantle of Britain's top agent, and whichever one graces our reels, we can be assured of some stunning visuals.
Movie-themed slots like Microgaming's excellent Terminator 2 have long proven that slot-developers are fans just like us, and beloved classics truly come to life on the screen. This is one of the reasons we want to see a James Bond movie remastered into an online slot – there is a high probability that the result will be pleasing for us gamblers.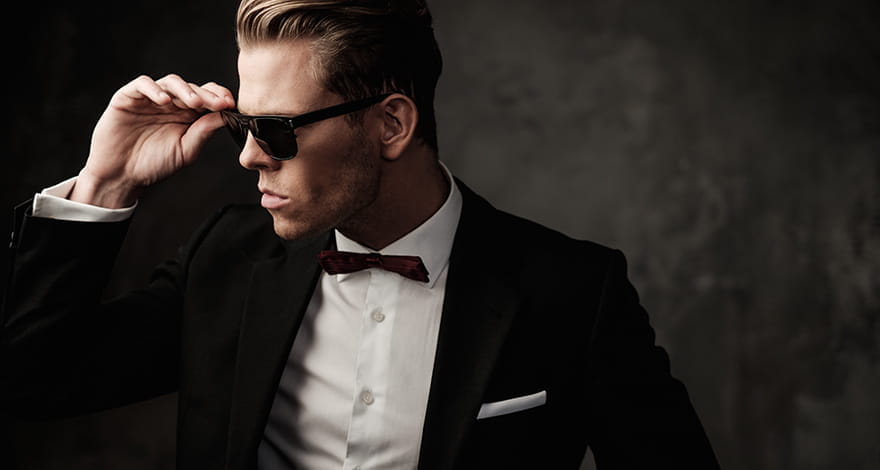 Of course, out of all James Bond movies, Casino Royale is the natural pick to be remastered. It takes place in a casino, after all! There is some sort of hope for a land-based slot at least, since the Bond license has finally been taken up. Those traveling to Vegas might get the chance to spin together with Agent 007… But at this stage, online slot fans are left with only Jane Blonde, and this doesn't quite feel the same – though I can't put my finger on why!
Benedict Cumberbatch's Sherlock – Get in That English Accent!
Wait, wait – hold the presses!
Why would a Sherlock Holmes slot be fanfiction, you may ask? There are already several of those, including The Hunt for Blackwood that features Robert Downey's rendition from the hit Guy Ritchie movie. Do we really need more Sherlock slots?
Yes. Yes, we do – because Benedict Cumberbatch is yet to grace the reels! Most female fans would agree with me simply for his looks, but even beyond Cumberbatch's excellent performance, the Sherlock TV Series features some of the best versions of the beloved Doyle characters. In the hands of a good studio, we could see a truly unique slot in terms of mechanics – after all, Sherlock is well-known for breaking the usual mould!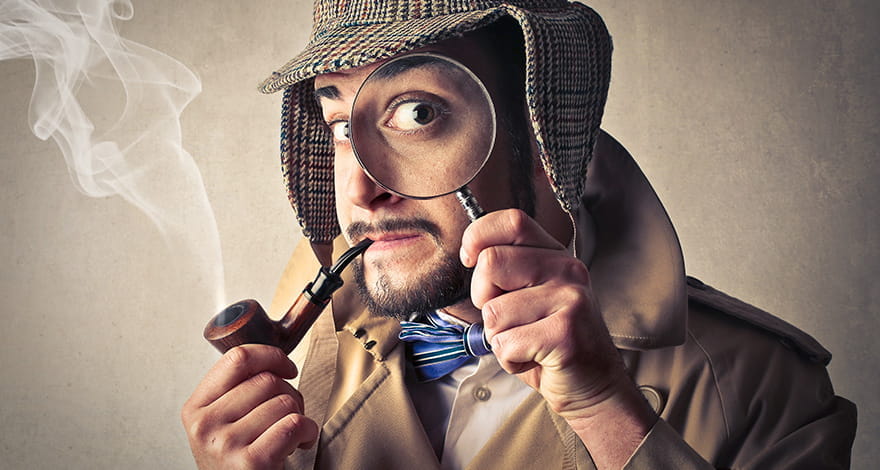 The sound effects in our hypothetical slot will be gorgeous. There are a lot of memorable voices that can be inserted, and an excellent music score too. Cumberbatch might have been stealing headlines with his American accent recently, but his enigmatic performance as the slightly-sociopathic master detective remains one of his best.
Who Wouldn't Want a Doctor Who Slot?
Let's not argue about Doctors here – whether you would pick Tennant, Smith or go as far back as Hartnell doesn't really matter. Doctor Who is more than deserving of its own slot – or even slot series! It is actually very strange that there hasn't been anything yet. The TV series has remained a hit in the UK and worldwide through all its incarnations.
Still, it is a curious question how such a slot would look. With countless symbols such as the Phone Booth that can be included and no less than eleven actors that have donned the mantle of the Doctor, the game developers will most certainly be spoilt for choice. And of course, we would expect something bizarre and unusual in the design of the game!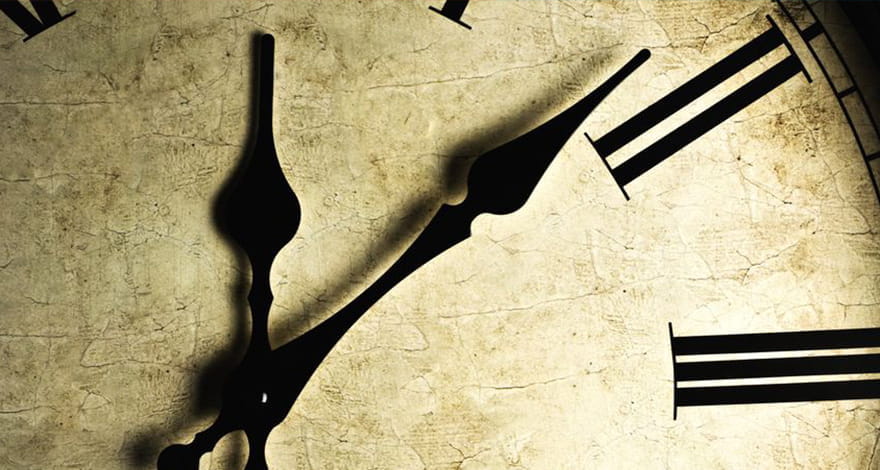 In all seriousness, we have seen very good remastered versions of old movies by the quirky NetEnt studio, so they might be a good choice to pick the older series from the 60s. You can see their peculiar animation style in full swing during The Invisible Man intro movie, and it would truly suit the franchise perfectly.
42 Jackpots with the Hitchhiker's Guide to the Galaxy?
Don't Panic!
This would be a great beginning for a video slot, don't you think? Continuing the trend of quirky sci-fi titles, we get to the most bizarre of them all – the weird five-book trilogy by prominent English author Douglas Adams. The title has become an integral part of popular culture, and it did get a movie and a tv series on its name – but there hasn't even been a whisper about an online slot!
The biggest problem here is that there might be a window of opportunity missed, as the Hitchhiker is considered more of a classic than a trending book nowadays. Still, the unique style made it a revelation back in the day, especially when you consider the author's own admission that he came up with the whole concept as he was drunkenly stargazing on a random field in Austria during his own hitchhiking tour of the continent.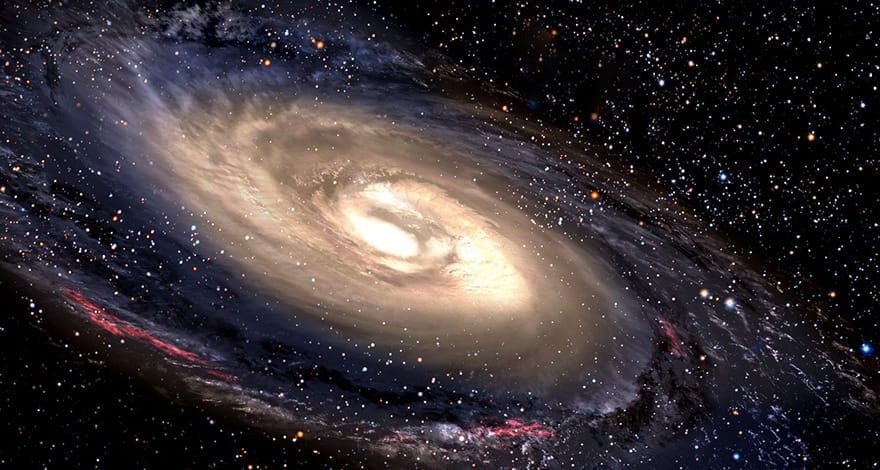 Arthur Dent, Ford Prefect, Zaphod Beeblebrox (spell that!) and of course – chronically depressed android Marvin! – are more than worthy of keeping you company while you try to find an answer to the age-old question: How do I beat the House? Of course, there will probably be dolphins and mice, and we all know which symbol should trigger the ultimate jackpot! (hint: what do you get if you multiply 6 by 7?)
Harry Potter – Jackpot Patronum?
Well now, child-friendly franchises really shouldn't mix with gambling, but the Harry Potter series is much more than that. Many of us grew up with these books, and the more we matured, the more serious the tone of the story became. The young wizard battled through life just as we had to learn to do.
A little bit of magic wouldn't go amiss in our gambling too. Oh, there are a lot of wizard-themed slots, from the high fantasy Path of the Wizard to the downright silly Merlin's Magic Respins. However, the UK's top wizard is yet to appear at the casino, and this is a gross oversight indeed.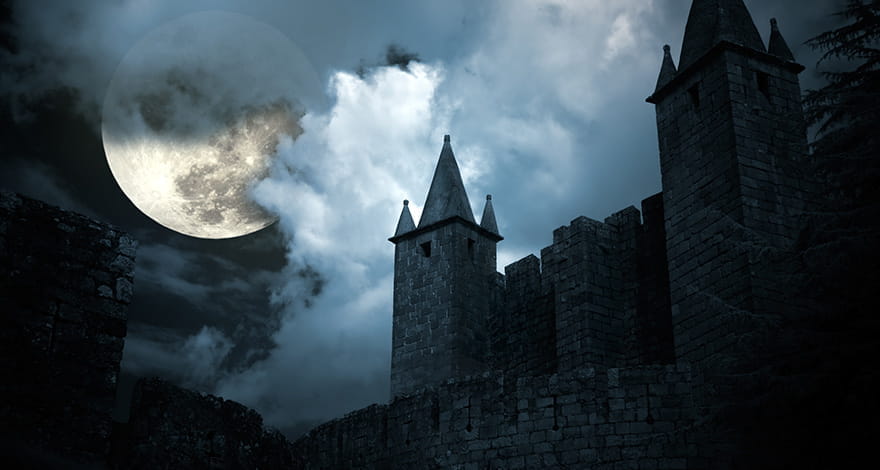 Of course, the production values will need to be pretty high on this one. NetEnt will be the obvious choice if the slot is to be a direct adaptation of the books, but there are also more than enough movies on offer. If you have been following the series, you should know just how much Daniel Radcliffe and Emma Watson grew between The Philosopher's Stone and The Deathly Hollows. If a slot is to finally be produced, we might be in for an entire series, or perhaps a 10-reel treat like the unique Planet of the Apes game.
The Hunger Games – Who Will Win It?
Well, slots are not the most interactive of games, but they still require a certain hunger for victory. Slot tournaments fortunately aren't as vicious as the Hunger Games, but they still get the adrenaline running. So, a land-based or online slot based on Suzanne Collins' excellent series is a must.
The veterans from Microgaming did a good job with the Jurassic Park slots, and generally seem to be pretty solid with their movie-themed works. This would make them a solid pick for turning a Hunger dream into reality. We will get to see Katniss, Peeta and Gale for sure, and there will be flying arrows galore. In fact, Peeta's camouflage would be a perfect tool for some random Wilds to show up on the reels!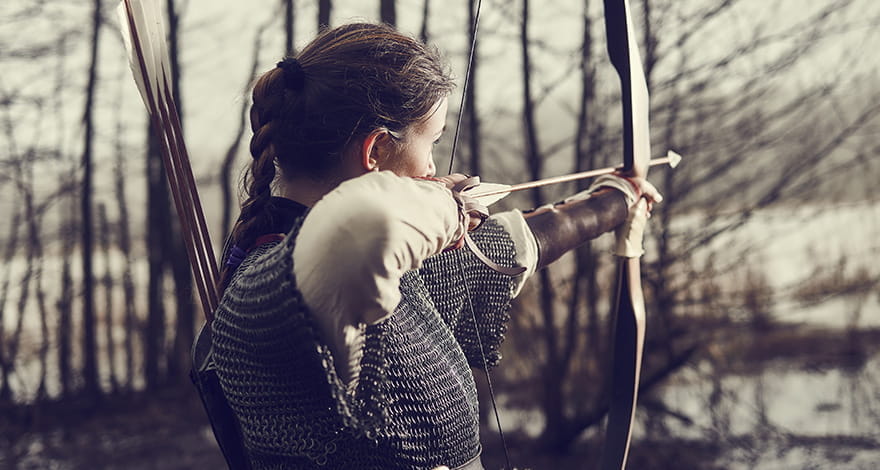 Just like our previous suggestion, any potential Hunger Games slot will need to boast relatively higher production values with good visual effects. It could do perfectly fine in a 5-reel 3-line format, as the characters are popular enough to carry it. However, since the Hunger Games is a series about strive, conflict and choice, it would also be good if we see some more player interactivity with this one, perhaps in the bonus rounds.
Peaky Blinders – Be Careful with Your Winnings!
Peaky Blinders – or any mafia series, actually.
Broadwalk Empire, Fargo, Breaking Bad – we aren't exactly short of hit tv shows more than worthy of an adaption. We've picked BBC's Peaky Blinders series because they still seem slightly underappreciated, but have been doing immensely good for five years and running now.
Set in Birmingham during the 1920s, the series follows the exploits of the notorious gang that operated in the city after the end of WWI. It is a gritty tale that gets frighteningly realistic at times. Of course, this probably means that a darker colour palette would be in order when it finally becomes a full-fledged slot.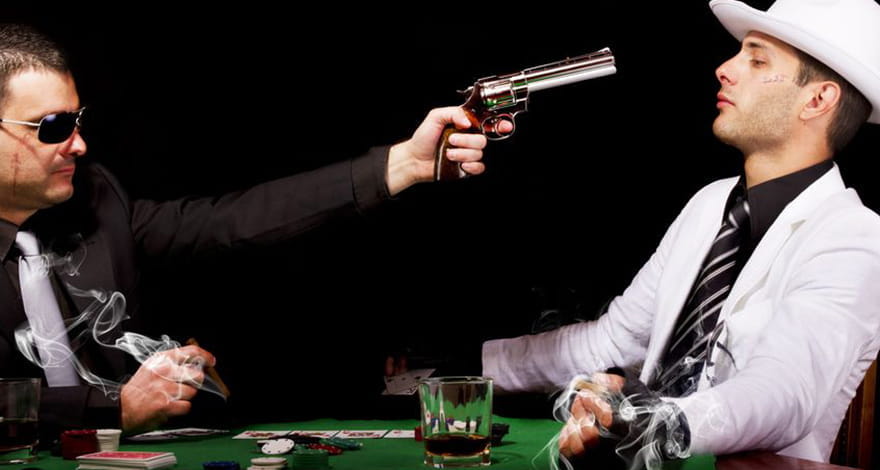 Playtech's The Sopranos video slot is the benchmark when it comes to transferring a TV series to our spinning reels, and considering the similar theme, it is perfectly natural to look forward to something similar. Still, we should demand good RTP and payouts, otherwise we might start thinking that the mafia is trying to sting us with this game!
The Shawshank Redemption – Can You Get Out of Prison?
Away from the mafia, and into the prison!
We're moving into dark territory here, but if a straight-up slasher movie like Halloween can get a slot, then so can a timeless classic as The Shawshank Redemption. The movie has left a deep cultural mark and even though it gets very dark in the typical Stephen King style, it leaves you with a lot of lessons that will be useful in life.
Of course, the movie lacks the deep-rooted appeal of titles such as Star Wars, which are much more flashy and easy to market. However, this does not mean that it should be ignored in your favourite casinos. Production values and visual effects won't matter much here – the slot will be a hit with the nostalgia factor that it will offer to anyone that has watched the movie.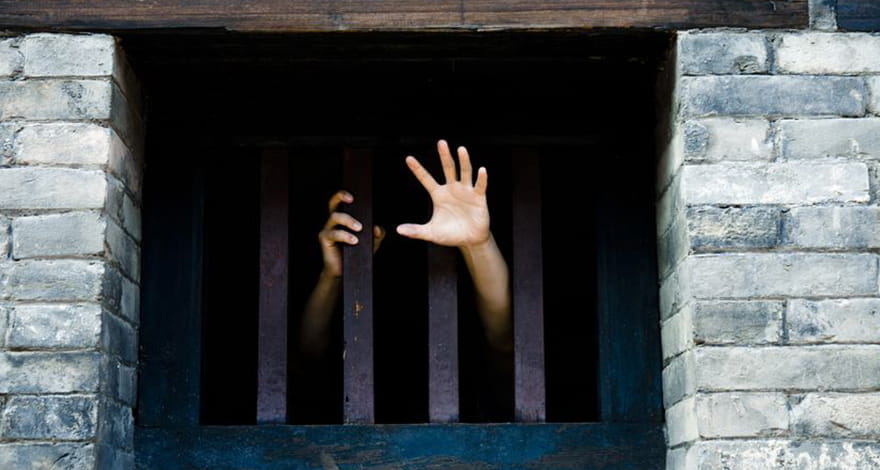 The Highlander slot is a good example for that. It isn't exactly the best slot out there, but the stills from the movie and the nostalgic visual effects make it quite popular, and more than deserving of a spin or two. Still, considering how far online slots have come since then, it would be perfectly natural to expect a better performance for the Shawshank Redemption, especially if it gets picked by a leading game developer.
Blade Runner – I've Seen Things You People Wouldn't Believe
Speaking of classics – it is very surprising that Blade Runner has been overlooked by all the major software developers, especially considering all the hype the movie got with the recent reboot. The 80s classic has continued to be relevant more than three decades later, with a deep cultural and fashion influence in modern-day society.
The title is a very good fit for a slot adaptation. It has some stunning visuals on offer, but it has never relied fully on the graphic effects. The intriguing conflict and the great quotes are the true allure of the movie. This would require a fairly different approach that the Battlestar Galactica got. Both sci-fi classics have a similar core concept, but the way they go in expressing is fundamentally different.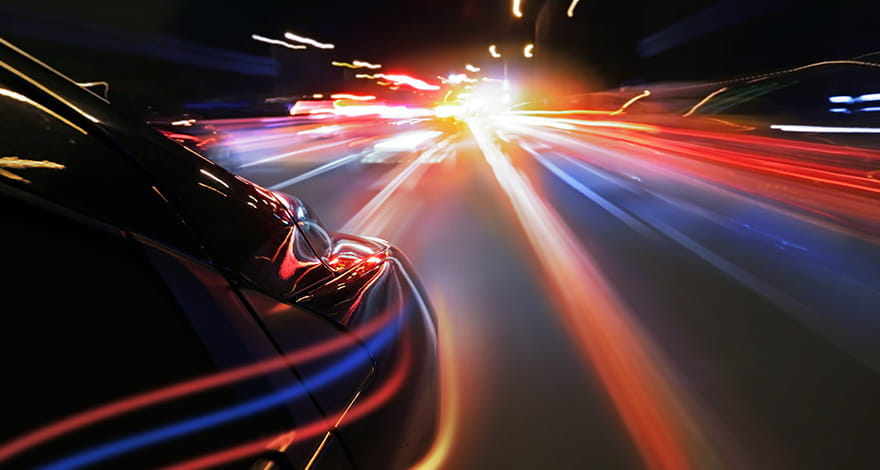 We rarely go into slots looking for something deep and profound, but there is a certain beauty in these games that will sit well with the Blade Runner theme. So many intense feelings flash through our hearts as we spin the reels – the hope as we pull the lever, the numbing disappointment of the loss, and the unbridled elation of each and every win…
"All those moments will be lost in time, like tears in rain…" Roy Batty
Honourary Mention – All the Marvel Slots
Well, if you have ever played online slots seriously in the past few years, you've probably noticed the large selection of trademarked Marvel titles available. Hopefully you even got the chance to try out some of them – because you no longer have that option!
That's right, all the Marvel slots have been taken down for good. It's perfectly within the studio's rights, considering that they have been turning their attention to a younger demographic, but it's a darn shame for us slot fans.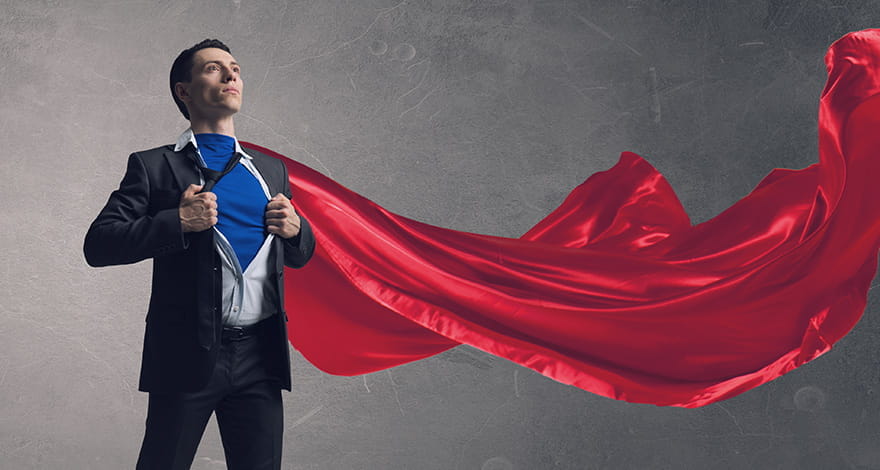 We still get our fill of superhero-themed slots with Batman, Superman and the rest of the DC crew; fortunately, they are more than likely to remain in our casinos for the foreseeable future. However, the Marvel team simply offered something different. The studio has its own style that sits rather well with more flashy and innovative slot designs.
The Fantastic Four, Iron Man, Thor – these heroes had their special place in the hearts of all gambling fans. Here's to hoping that one day they will be back, and online casinos will be able to claim once more: "We have a Hulk!"